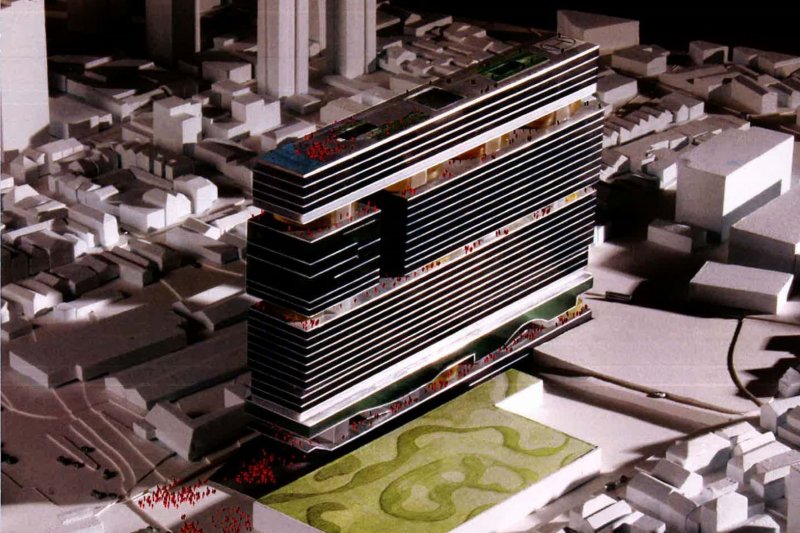 General Info
---
Area: 200.000m2
Client: -
Architecture: OMA - Office for Metropolitan Architecture
Details
---
High-rise building for Multiple Use with an above-ground occupation of about 105.000m2. This building stands out for its height (27 floors), for the geometry of its division in height, where groups of floors are separated/supported by floors divided into technical areas and green outdoor spaces.
In a first approach, the Owner's intentions subdivided the above-ground area as follows: Offices (40%), Commercial areas (3%), Hotel (9%), Convention Center (4%), Museum (5% ), outdoor covered areas (4%) and Technical Areas (7%).
This program would be supported by 9 floors of basement parking that would total about 105,000 m2.