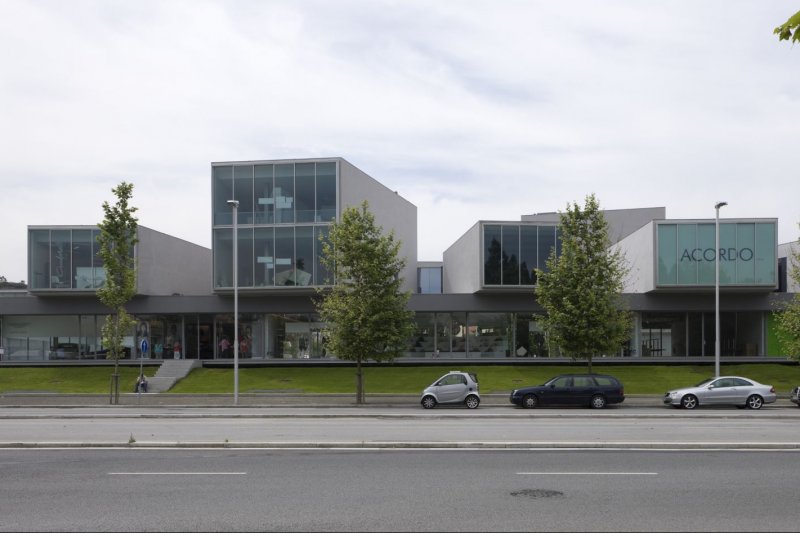 General Info
---
Area: 6.180m2
Client: 1946 - Imobiliária, SA
Architecture: Souto Moura Arquitectos, SA
Details
---
The "Quinta da Avenida" Mixed-use Complex has two basements, an R / C and several "Blocks" distributed over one or two floors, materializing a very original architectural design.
The two basements are intended for parking and storage of the existing commercial area on the ground floor. The different "Blocks" are intended for offices.
The existence of a water table just below the floor slab -1, associated with the characteristics of the soils under the floor slab -2 (muddy sands with presumably very high permeability) led to the need to construct a slab. general floor under the floor floor, integral with the indirect foundations of the pillars and peripheral retaining walls. Above this foundation, and with the interposition of a burial layer and a drainage membrane surrounding the underground drainage and sewerage networks, there will be a ground floor slab, "detached Of the book.