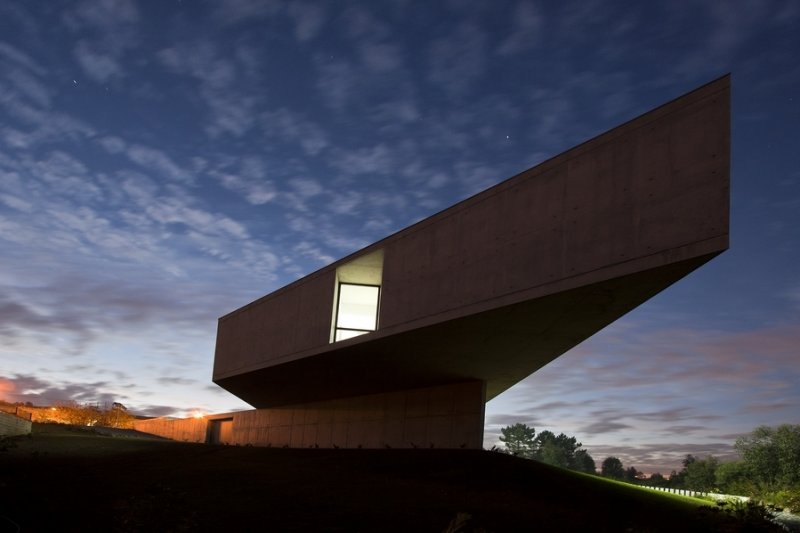 General Info
---
Area: 1.000m2
Client: ARS Norte
Architecture: NSA - Nuno Sampaio Arquitecto, Lda
Details
---
Argoncilhe Health Unit building consists of two floors, with Level 0 in the doctors offices, waiting room / administrative, sanitary facilities and the technical area and the floor -1 toilets / changing rooms, technical area, pantry and meeting rooms .
The Building has a trapezoidal shape in plan, rising about 4m above the level of the courtyard. Near the entrance, provision is also a semi-buried basement with communication to the courtyard. At the South side, the basement still has an extension to accommodate breakout rooms.
In the East side, below the acess ramp to the courtyard, is located the technical area which is also an emergency exit.