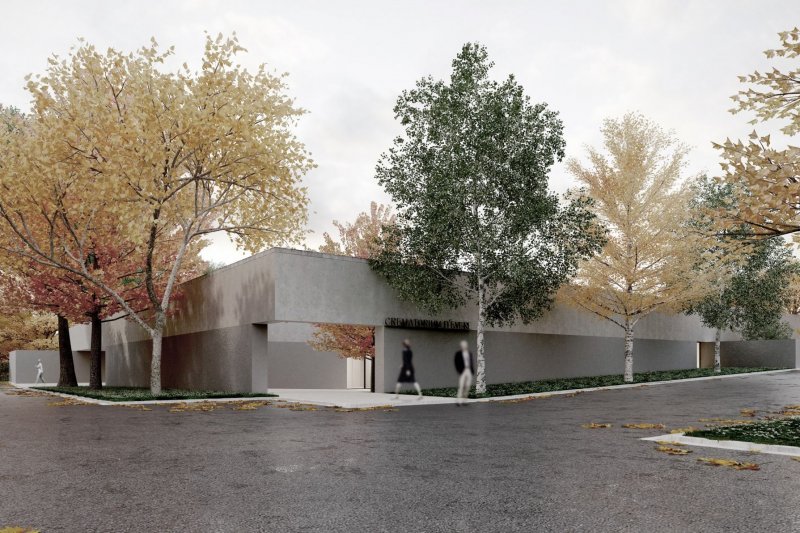 General Info
---
Area: 2.857m2
Client: Société Cooperative Intercommunale de Crématorium scrl
Architecture: Souto Moura Arquitectos, SA / atelier d`architeture Mathen SPRL
Détails
---
"The building takes the measure of the place, bordered by a green fringe, protecting the space from meditation.
The entrance is on the corner, at the intersection of the main axis of the cemetery and a path, through a patio, near a fountain.
The access, on a slight slope, invites families and relatives. The patio becomes a preface, a preamble conducive to entering into meditation.
The space welcomes and serves the ceremony rooms bathed in natural light, which can be unified with the foyer, for large assemblies.
On the opposite corner, a service entrance leads to the non-public technical spaces, to the ovens." ESM