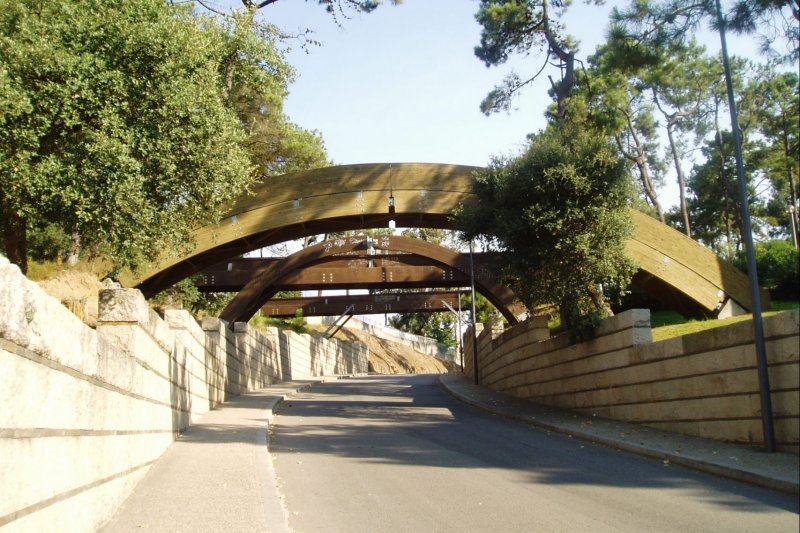 General Info
---
Area: -
Client: Porto Municipality
Architecture: Fernando Maia Pinto
Details
---
The structural design of three pedestrian bridges built in "Parque da Pasteleira" is closely linked to the architectural concept implemented by the Architect Maia Pinto around the park.
We chose to use the so glued laminated wood as the starting material with three different structural solutions - one with an arc ranging from about 22.0M appropriate, with three other openings (8.1 +8.8 +8.1) m (where the pillars made ??of metal screen, and inclined) and also in a third arc (with a range from about 16.7M), but with the board extending to either side, with development of about 30.0m.
The meetings, reinforced concrete, were established carefully, ensuring a smooth transition with the paths that give access to bridges.
Emphasis is placed on the harmonious integration of lighting equipment (designed especially for these bridges on side guards (also wood), and treatment / stain that was given to the works, valuing the group.
The construction is the responsibility of two international companies with specific expertise in this area has allowed the exchange of experiences between the Project and Work, ensuring an optimal end result.