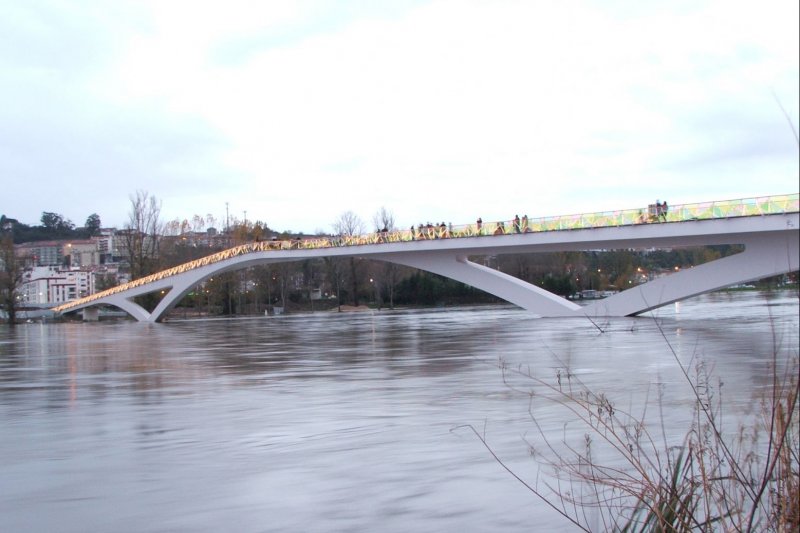 General Info
---
Area: -
Client: CoimbraPolis SA
Architecture: Cecil Balmond
Details
---
Pedestrian bridge over the river Mondego in Coimbra with 275m of length and 4m of width.
The bridge is essentially composed of a central arch of parabolic directrix with 110m of central bay and two lateral half archs over which the bridge table lays. The transverse section is made of a anti-simetrical metallic coffin in each half of the bridge in relation to its longitudinal axis.
Project made with Cecil Balmond.