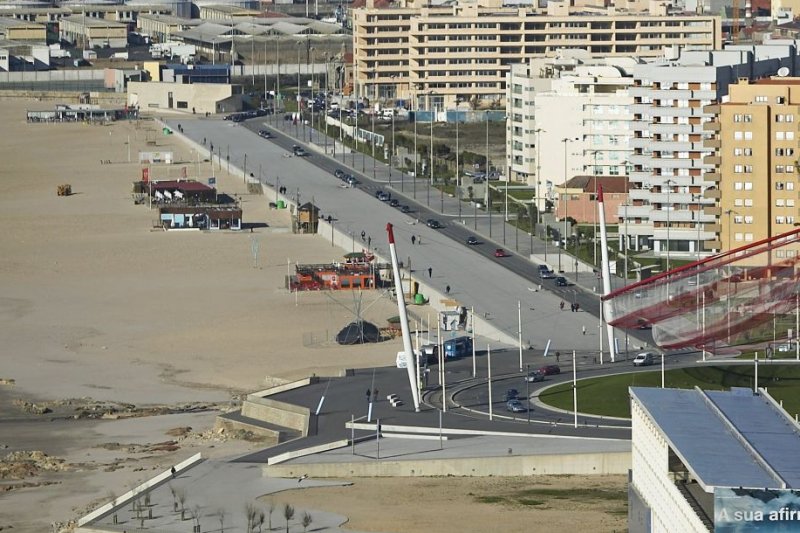 General Info
---
Area: 17.018m2
Client: Matosinhos Municipality
Architecture: Souto Moura Arquitectos, SA
Details
---
Underground car park for 250 vehicles, 367m long and 17m wide with access ramps at the edges and two intermediate ramps.
The concept and structure are of great simplicity, a linear solution. The park is buried under the Atlantic promenade (800m long and 50 wide) paved with granite panels and is supported in the parking lot by pre-fabricated pre-stressed T beams of white concrete that are extended in the 17m of the park. These beams are supported on the supporting walls of reinforced concrete.
To prevent the hydrostatic pressure in the structure due to high groundwater levels in this area, the water is drained and pumped into the municipal drainage systems.
The construction of the car park and the promenade forced to a significant reconstruction of existing infrastructure.