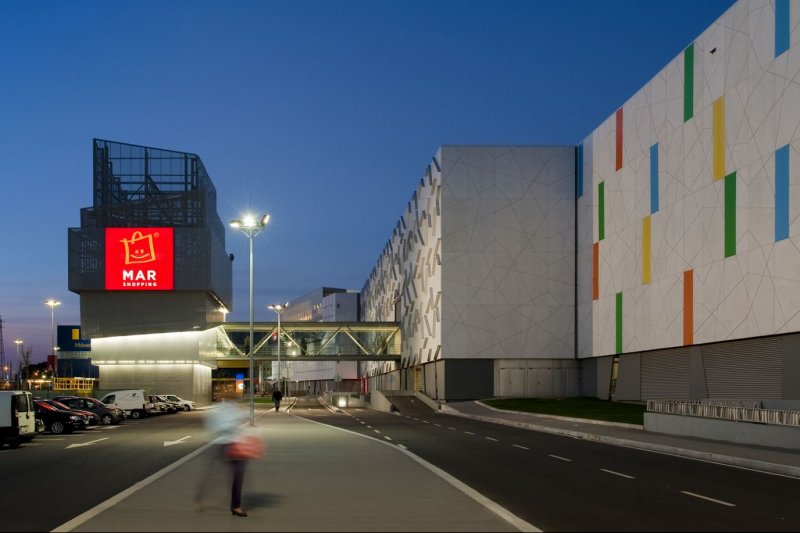 General Info
---
Area: 147.500m2
Client: Inter IKEA Centre Group, SA
Architecture: CPU Urbanistas e Arquitectos, Lda
Details
---
The building which incorporates the shopping centre is comprised by 4 floors, covering 167.500sqm of construction area, of which 81.000sqm are for parking and 86.500sqm for commercial use.
The -2 and -1 basements are essentially destined for customer parking, while still incorporating parking for employees, loading and technical areas. Vehicle access to these two levels of the edifice is established via street and tunnel arrays.
The ground level and first floor include, besides shopping areas, a food court, the anchor and satellite stores, a hypermarket and cinemas.
At the North end, the building is separated from the IKEA store, currently under construction, by an expansion joint. In this area and in the parking floors, communication between the two buildings is practically limited by walls and fire doors, while at the -1 basement common pedestrian access to both complexes is established.
The lot in which includes the shopping centre encompasses, besides the building, an outdoor parking tract of 11.500sqm and 8.600sqm in exterior areas.