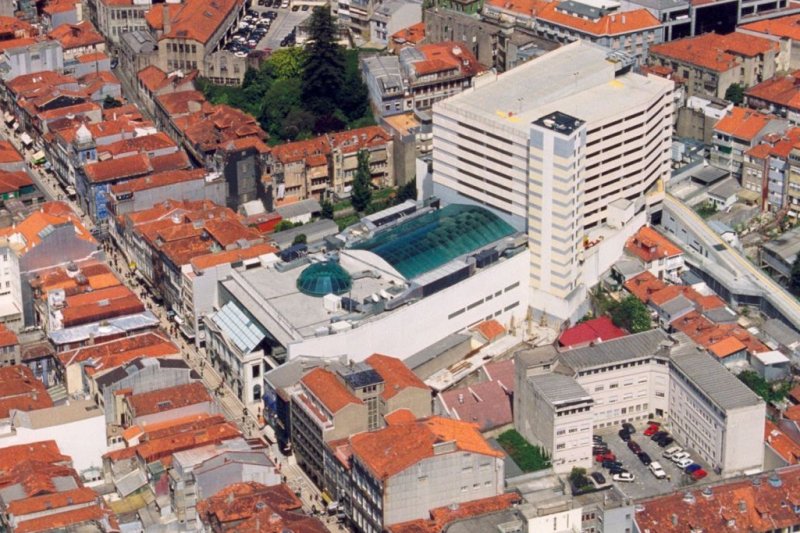 General Info
---
Area: 36.218m2
Client: Sonae Sierra - Promoção Imobiliária, SA
Architecture: BDP / Lisboa 98
Details
---
Major shopping centre built in a densely used central area of Oporto. There are four levels of shopping with a 10 storey car park above. The site is surrounded by buildings, some of historic interest. The main access to the centre is from a pedestrian street, Saint Catarina Street, through the retained façade of an existing building.
There are two basement levels that are below the water table. To reduce pressure on the retaining structures the water level is drawn down by a pumped system.
The shopping areas are constructed in reinforced concrete with a huge skylight above. The car park works on a continuously ramped spiral system with the "floors" spanning 16m. To achieve the essential structural economy, the car park use composite construction. Steel beams span 16m carrying a composite slab.