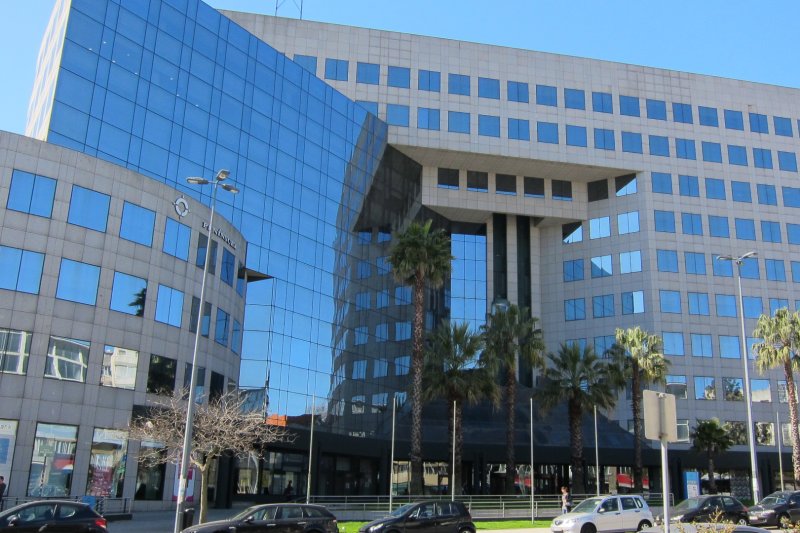 General Info
---
Area: -
Client: S.I.I. - Sociedade de Investimentos Imobiliários, SA
Architecture: Intergaup - Gabinete de Arquitectura, Urbanização e Planeamento, Lda
Details
---
This commercial building, constructed at the beginning of the 1990's, has fourteen floors. There are four basement levels for car pak and ten floors above ground level.
The construction of the basement required three levels of temporary ground anchors as well as the pumping down of the phreatic water level. The retaining walls were constructed "top down" using the Berlin wall method.
The reinforced concrete structure is based on a 8.4m x 8.4m grid with waffle slabs below ground level and solid slabs above. At high level, the ninth floor and the roof, the architectural concept required a clear span of 25m. As the beam heights were limited and deflections had to be minimal in situ prestressed concrete beams were used. To construct these beams temporary supports 30m high were required.