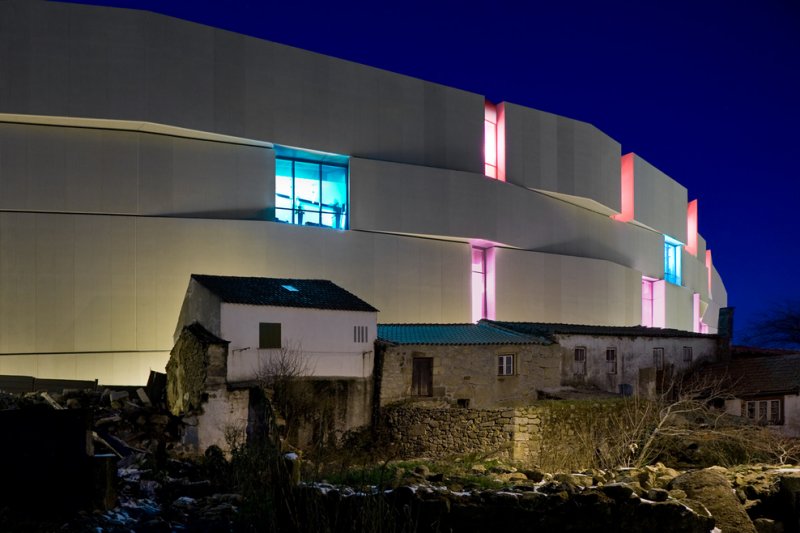 General Info
---
Area: 37.674m2
Client: FDO - Imobiliária, SA
Architecture: Promontório Architects
Details
---
The VIVACI Shopping Centre is located in the city centre of Guarda, in the transition zone between the historical centre and the neighbouring urban centre, in a sloped terrain, is organized in 5 commercial floors and 3 parking floors.
The internal organization of the building creates a vast interior plaza throughout the 4 floors that compose the Commercial Centre approaching the historical zone in the top of the hill with the urban zone (in the town centre).
The global implementation of the ushopping implicated large volumes of excavation that will, naturally, take to the formation of vertical slopes with elevated heights, reaching approximately 30 metres. Thus, it was necessary to recur to support elements of significant importance and with a grand variety of supporting conditions and solutions.
Structurally, the building consists of three independent bodies constituted by cocrete slabs with pillars in a mesh of 8.0 x 8.0 m2 in the central zone with a variable distance in the extreme trusses considering the variation of the lot limit. It was used metallic structure only in the skylights of the roofing for the respective support of the frames and in the fixation of the slabs of the pre-cast panels with 0.15m of thickness that constitute the façade is foreseen.
In the making of the different areas of expertise projects, were implemented solutions of principle that permited the rationalization of energetic costs that allows the reduction of the consumption of drinkable water and minimize the environmental impact.