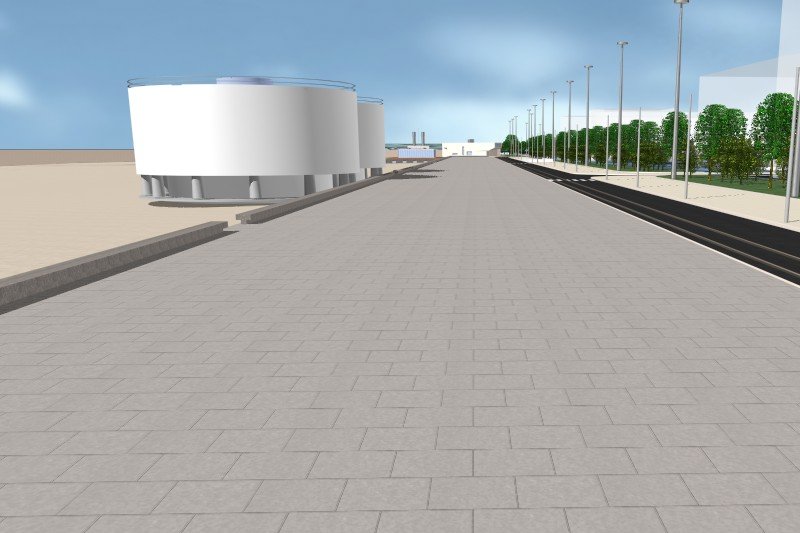 General Info
---
Area: 1.250m2
Client: PolisMatosinhos, SA
Architecture: Souto Moura Arquitectos, SA
Details
---
The sports centre and discotheque are housed in two buildings whose external appearance is of steel tanks, many of which exist in Matosinhos. The diameter of the tanks is 19 metres.

The challenge was to start with a rigid external shape and to plan the internal spaces flexibly. An architectural objective was to have the "tanks" without a visible connection to the ground.
Given these conditions the form of the structure was of particular importance. The base of the tanks is a 70 cm thick radially prestressed concrete slab supported on four columns. The superstructure is of steelwork using a combination of plates and profiles.
As these buildings will be let to commercial users the level of services provided are basic. The commercial end users will install the final services to suit their individual operations.