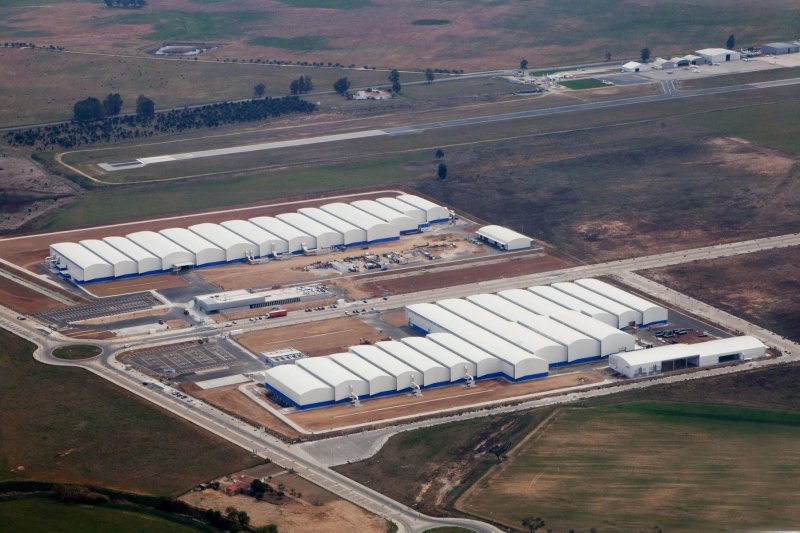 General Info
---
Area: 63.000m2
Client: Embraer - Empresa Brasileira de Aeronáutica, SA
Architecture: A. Burmester Arquitectos Associados, Lda
Details
---
Embraer's Excellence Centre in Évora, Portugal, is composed by 2 different facilities – The Composites Factory and the Metallic Factory — such by 140.116m² of outdoor spaces treatment. The factories are located in separate lots and separated by a common road of access.
According the needs of Embraer, both facilities have enormous dimensions — Composites building with about 29.000m² and Metallic building with about 34.000m² - each one with a minimum double height ceiling with around 10m. For those industrial buildings, afaconsult tried to adopt current solutions cost effective with minimum impact on the functional program and factory operating, and framed in the intended architectural shapes.
For this, it has been adopted systems of reinforced concrete columns supporting steel trusses that in give direct support to the roof by self-supporting plates, which by their arch shape and raft section support maximum spans up to 30m.