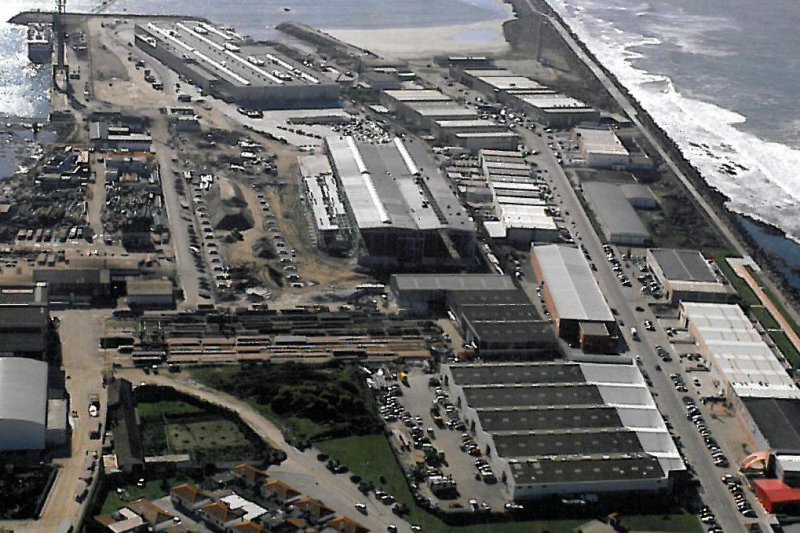 General Info
---
Area: 24.912m2
Client: ENERCONPOR
Architecture: Planungsburo Baumert & Peschos GmbH
Details
---
Facility with 3 buildings with 300 meters length, 100 meters wide, built and equipped in nine months, in an area of about 22 000sqm is the first factory of rotorblades in the country, divided into the following areas:
- the production area, the area where the manufacturing processes of the rotor blades of aerogenerators, which corresponds to the central nave of the building, and has only one floor;
- two social areas, which include essential areas for the proper functioning of the building such as offices, changing rooms, toilets, canteen, etc.., and that corresponds to the two side naves of the building, one of the areas constituted by two floors and the other by three.
For an industrial undertaking for the manufacture of equipment for the production of renewable wind energy, the aspect of sustainability of the built environment, evaluated by how the design of the building is proposed to minimize the impacts of construction on the environment in all its resources, naturals or artificial: water / air / light / heat / energy / waste, assumes a particular importance.
Thus, this industrial unit presents unusual environmental concerns for the Portuguese standards. It will operate with natural lighting and an underground tank of about 1000 cubic meters to store the rain water to use in the production process and as a permanent reserve against fire.