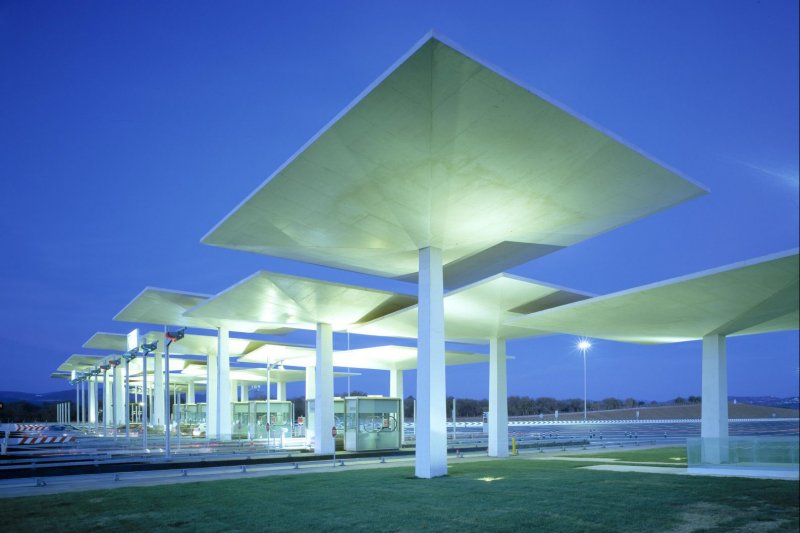 General Info
---
Area: 5.065m2
Client: BRISA
Architecture: Francisco Aires Mateus Arquitectos, Lda
Details
---
After many years of planning and construction the motorway A2, which links Lisbon to the Algarve, was completed in 2002.
To mark the final toll, BRISA wanted something different from the standard toll design used throughout the motorway system.
The design was for all aspects of the toll, the booths and all the services, but clearly the exciting visual aspect is the group of reinforced concrete umbrella roofs. These are trapezoidal in plan with 10 and 14 metres, supported from the single central column.