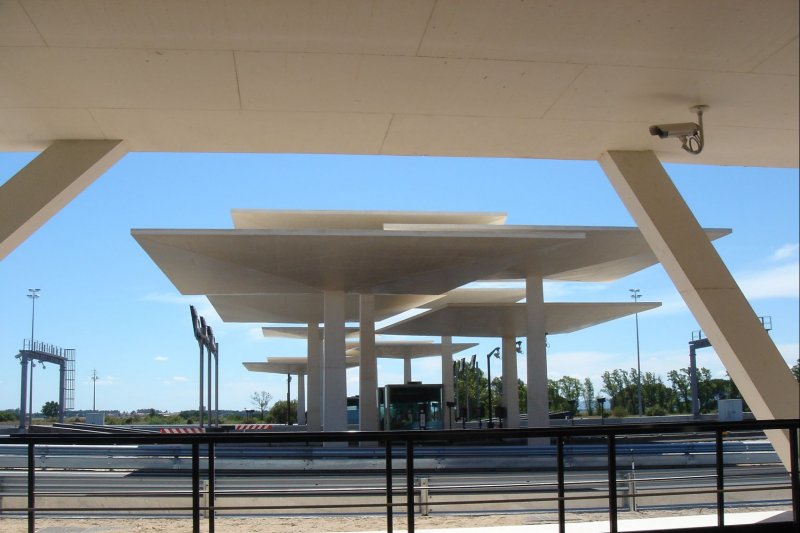 General Info
---
Area: 1.220m2
Client: BRISA
Architecture: Francisco Aires Mateus Arquitectos, Lda
Details
The structures included in the Toll Plaza at the A10, are composed, in addition to the six cabins of care, by:
- A "flap" of cover 11 formed by overlapping and independent piece of reinforced concrete blank, each being a "slab" waffle variable thickness supported by pillars located in the center of mass.
- A support building, rectangular slab vigada discreetly supported by pillars with approximately 56.90 x 19.50 m2.
- A technical tunnel type "box-culvert", about 97.05m lengh.
The control building has a basement where it has the technical zone and that connects the building with the tunnel technician, with an area of ??approximately 10.90 x 7.10 m2. The building structure is reinforced concrete, the apparent surfaces of white concrete.
The flaps cover the toll booths are fully made ??of white concrete. The structure consists of a cover slab fungiformemente supported on a central pillar. The slab thickness varies from the edge to the central support. The pillars have a trapezoidal section variable from base to top.