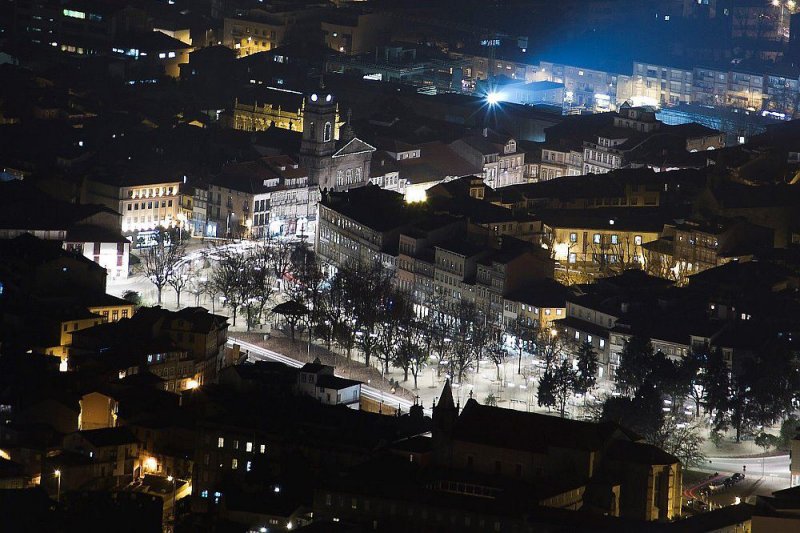 General Info
---
Area: 35.000m2
Client: Guimarães Municipality
Architecture: Associação Universidade Empresa para o Desenvolvimento - TECMINHO
Details
---
One of the goals of the urban redevelopment project Toural Square, Avenue S. Dâmaso and Santo António Street was the improvement of environmental quality and it provided a reduction of significance spaces for motor traffic, based on a study of mobility-specific. In contrast, pedestrian areas were increased significantly.
The scope of the rehabilitation was extended also to the level of infrastructure (water supply, electricity and telecommunications, drainage of rainwater and wastewater, gas network and fiber optics), promoting, among other things, improved street lighting and Decorative and rearrangement of public spaces (parks and pedestrian zones). It was intended that the lighting was dynamic, namely that the night lighting of the city to life, highlighting important details and reabilitandos "forgotten" spaces, always ensuring a sense of comfort and security to users.
The intervention in Toural Square, the most emblematic of the space-intervention area, allowed an unimpeded reading of the front facade, without bumps in the pavement and there is an approximation to the square tours with a contemporary air, underlined by the project art of urban painter Ana Jotta.