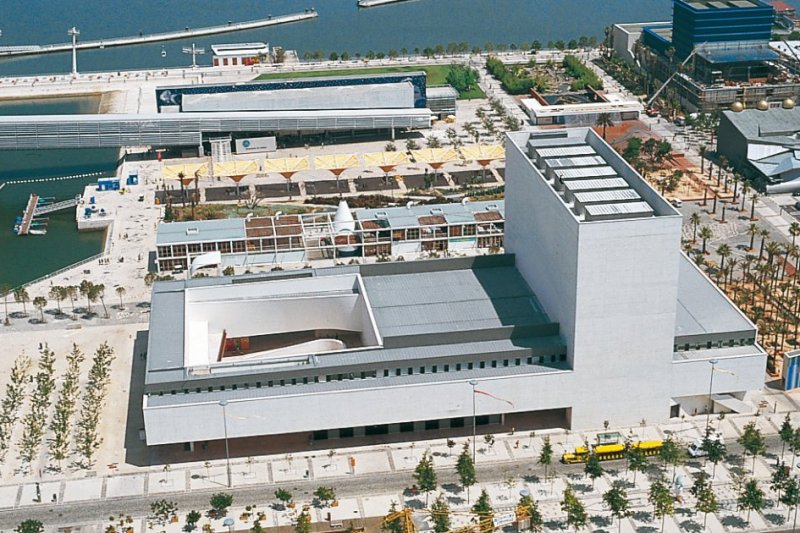 General Info
---
Area: 10.000m2
Client: Parque Expo 98, S.A.
Architecture: jlcg arquitectos, Lda
Details
---
Exhibition Building incorporated in the theme "Knowledge of the Seas" for the World Exposition Expo98.
The project was developed by an international team, composed by the afaconsult and the Arup & Partners-Consulting Engineers. The afaconsult was present in all stages of the design and coordination, with responsibility for ensuring the process.
After the World Exposition, the building is now used Knowledge Pavilion - Centro Ciência Viva.