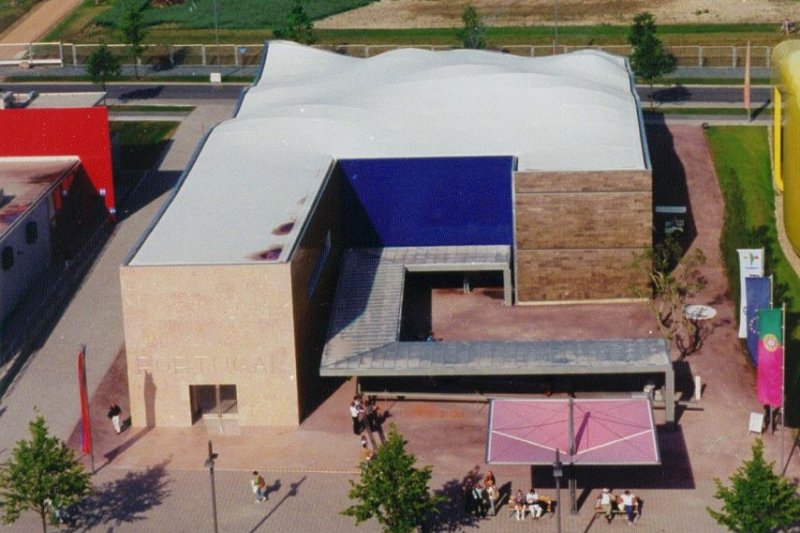 General Info
---
Area: 1.375m2
Client: PORTUGAL 2000, SA
Architecture: Alvaro Siza | Eduardo Souto de Mora
Details
---
In this project afaconsult, together with the London based consultants Arup, not only acted as technical consultants but also acted as the client's representative. This extra role provided a challenging opportunity to design a successful project in another country during the 2000 World Exhibition in Hannover.
The pavilion itself has a steel structure with a space frame roof supporting external and internal membranes. The space structure used the well known German Mero system and the membranes were supplied by the American company Birdair.
The building was designed to be dismantled - which it was. It was re-erected in Coimbra, near Mondego River.