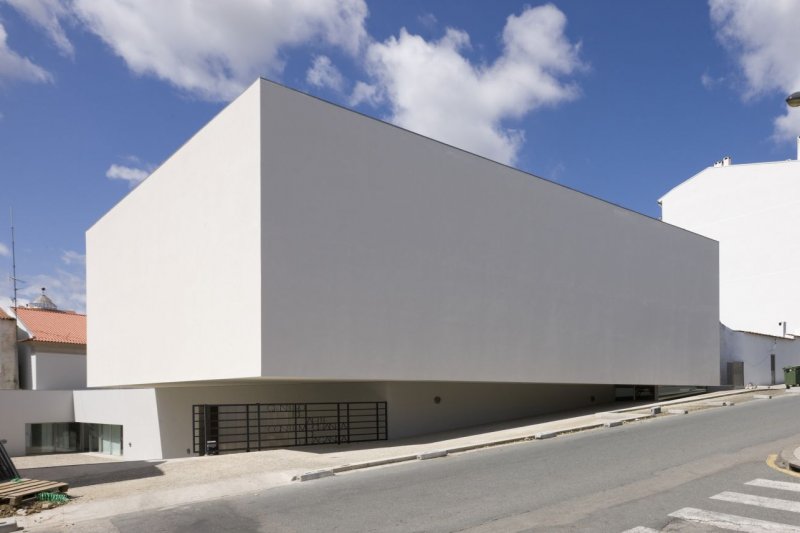 General Info
---
Area: 2.105m2
Client: Bragança Municipality
Architecture: Souto Moura Arquitectos, SA
Details
---
The Contemporary Art Centre consists of a new building - Exhibition Building and the reconstruction of the Veiga Cabral Solar (Manor-house). The Exhibition building has a drawing with a non-orthogonal configuration, in other words, the walls are not at 90º degree angles to one another. The building presents two distinct areas: one has only a ground floor, while the other is composed of a ground floor and 2 floors, which one of them is a technical floor. The Solar consists of 3 floors, the last of which is the attic of the roof used as the technical area of the various specialities.
Due to economic and durability reasons, the structure in the Exhibition Building is entirely in concrete up to floor 1, and has exterior and interior walls of 5m in height and massive slabs. Given their sizes and characteristics, the idealised structure is in metal above floor 1, with 11 metal walls materialised by trusses running from the first floor up to the roof.
The geotechnical report referred to the presence of the ground-water level. It was thus decided to drain the entire periphery of the Exhibition building as well as to place a small drain mesh on its inside.
The relevant points during the course of this project were to guarantee temperature and humidity levels compatible with the properties conservation and within the limits of human thermal comfort as well as guarantee lighting that complies with the museological criteria and meets the architect's intentions for the building.