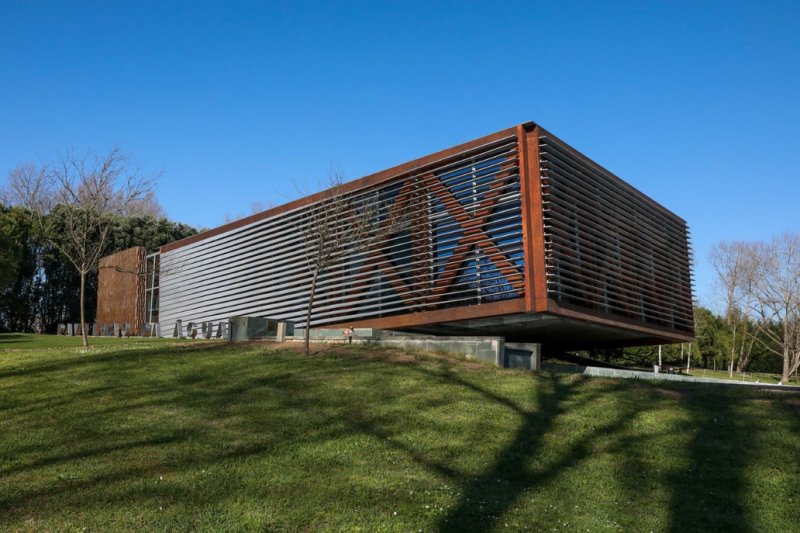 General Info
---
Area: 700m2
Client: Águas do Porto
Architecture: A. Burmester Arquitectos Associados, SA
Details
---
The water pavilion was originally designed to be part of the Expo98 International Exhibition held in Lisbon. The building was designed to be demountable and it has been re-erected in Parque da Cidade of Porto.
The idea of the water pavilion was to educate and entertain visitors about water. The building was sponsored by Unicer. The exhibition contained a range of interactive "experiments" that in addition to being fun, showed how water behaved in different situations. All these experiments were part of the hydraulic installations of the building.
The building itself is basically a box inclined 6º to the horizontal. The suspended floor is a reinforced concrete slab supported by steel trusses that hold cantilevers with 8m span. The roof and walls are supported on a timber structure that is independent from the floor. The side and front walls are 6.9m deep timber trusses with a bracing geometry which can be seen on the annexed photos. The side trusses are 27m long with 12m span cantilevers.