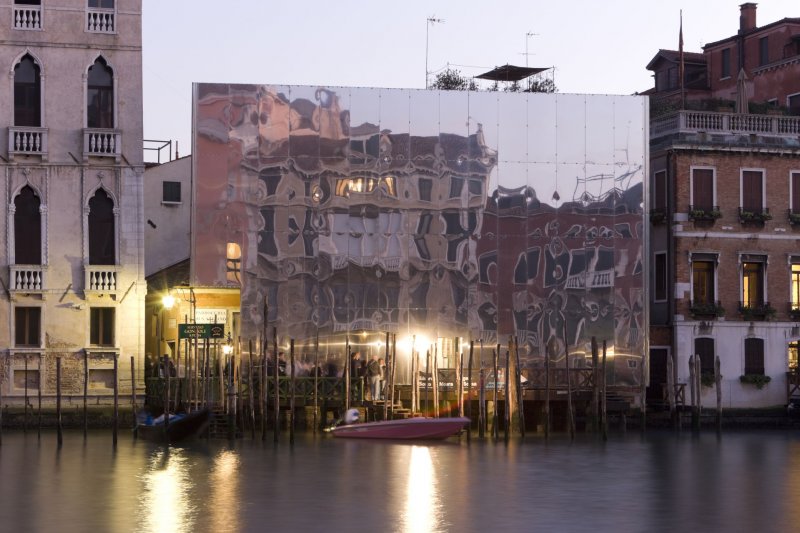 General Info
---
Area: 300m2
Client: Direcção Geral das Artes de Portugal
Architecture: Eduardo Souto Moura | Ângelo de Sousa
Details
---
The Portugal Pavilion at the Venice Biennale was part of the theme "Out here: disquiet Architecture."
It was demanded a façade structure of approximately 20x12m² to support a mirror that covers up the single floor of the Fondaco Marcello Building approaching the adjacent buildings height.
A steel structure was developed, functioning as a huge outdoor highly susceptible to wind action. This conditioning action forced the transport of the structure to the interior of the building through a set of metal profiles that cross the façade windows.
The obligation to keep intact the existing building increased the complexity of the problem, leading to the dimensioning of a concrete counterweight set that holds the interior structure and ensures the stability against the horizontal wind action.
For the interior exhibition spaces structures were developed to support the interior mirrors, subsequently lightened, creating the environment desired by the authors of the exhibition.