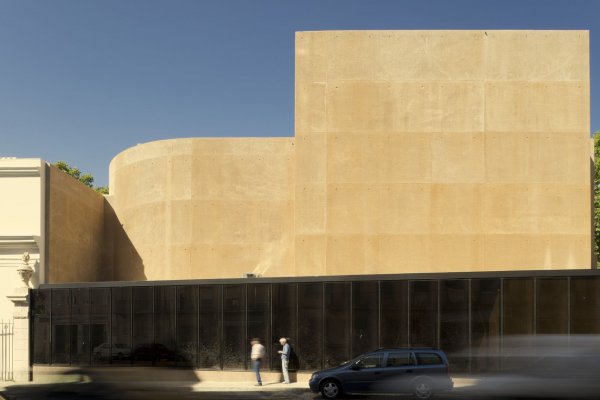 General Info
---
Area: 1.600 m2
Client: SGMCTES - Secretaria Geral do Ministério da Ciência, Tecnologia e Ensino Superior
Architecture: GB Arquitectos, Lda & Barbas Lopes Arquitectos
Details
---
The intervention methodology adopted for this building, was based on keeping intact the structures in ruins that consisted in scenic sp aces: Foyer, Audience and Stage, in order to be used for conferences, seminars, workshops, receptions, concerts and scenic representations.
This way, the primitive scenic spaces were kept, but equipped with the necessary infrastructures for future multi-purpose use. It was also proposed the demolition of the structures attached to the three elements which constitute the primitive stage space and the construction of a new structure to respond effectively to the technical requirements of its intended uses and allow the exterior to reveal the monumental size of the existing building.
The configuration of the proposal distributes the program in order to benefit the relationship between circulation spaces and public presence, and the gardens and the palace, protecting it from the noisiest front of the "Laranjeiras" road.
On the Inside, it is provided the full recovery of the stucco walls in the foyer and the conservation of the wall in sight in stone masonry and solid brick, in the audience and stage. In the new construction the spaces are treated guardedly, with walls and floors in terracotta colored concrete and metal false ceilings in order to allow the distribution and the access to the infrastructures till the main spaces.
In conclusion, the aim is to prepare the project of a public facility whose history forms the basis of a contemporary use.