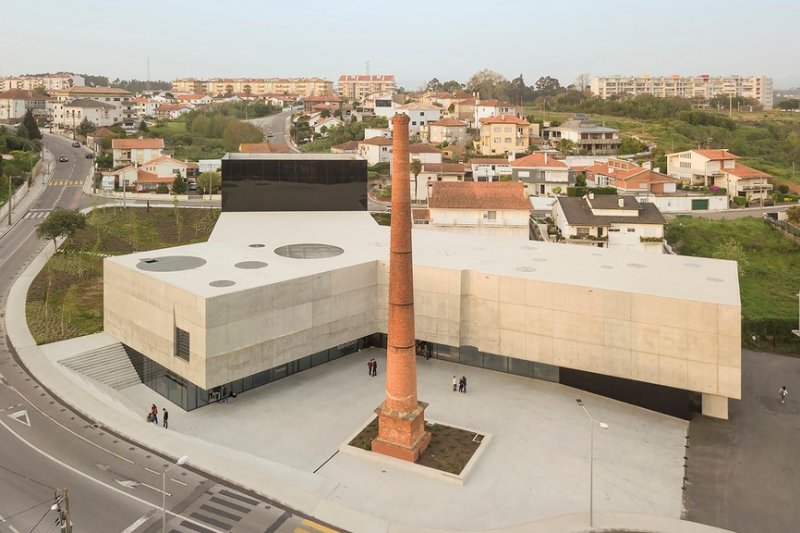 General Info
---
Area: 4.312 m2
Client: Câmara Municipal de Águeda
Architecture: AND-RÉ arquitectura - Bruno André & Francisco Ré, Lda
Details
---
Cultural Building, divided into three major areas: Exhibitions, auditorium for 600 seats and Common Services, such as the Café Concert, Educational Services, Bookstore, Administrative, Reserves and Thecnical Areas.
The proposed auditorium is the result of a deep study and current understanding about this type of equipment and its environment. The solutions are designed with the aim of maximum efficiency, covering all the required technical needs, allowing for maximum efficiency in all shows, such as theater, concerts, conferences, cinema and others related to this type of equipment.
The proposed materials are concrete, in the upper volume, which is released from the ground, the effect achieved with the solution proposed for the black glass basement (creates a shadow area scenic that maximizes the sense of lifting concrete floating volume) .
The technical installations were designed taking into account ecological and economic aspects, including the phases of construction and maintenance. The systems will be designed with safety, taking into account their availability, comfort, functionality, sustainability, operation and maintenance.