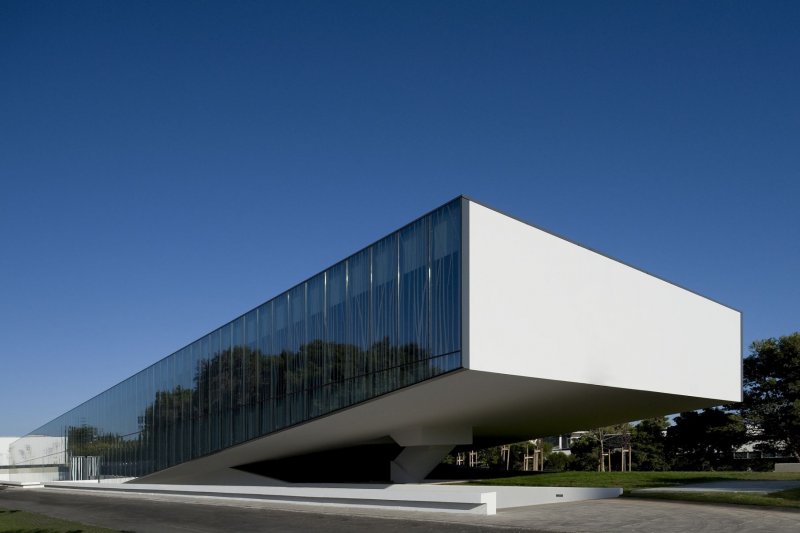 General Info
---
Area: 11.051m2
Client: Garret Properties Inc
Architecture: Frederico Valssassina Arquitectos, Lda
Details
---
This office building is a parallelepiped, carved so as to soften and project to the exterior its image. Bet on the shape as a "surplus value" to the project, contributing to the pretended dynamism.
The 2 floors that compose this building give rise to a single floor, through the "folding" of the entry floor towards the second. The new volume releases itself from the ground, as a visit card, for those who enter. Suspended over the void, it channels the individual to the entry, which is made at North over the empty access to the car parking.
The biggest challenge that this project has presented, in structural terms, is the advance in cantilever of the first floor and roof. At east, the building "detaches" itself from the ground floor, setting a cantilever with about 25m span. Thus, the slabs support of these two floors is made through two great pre-stressed beam walls that are defined lengthwise. The balance of these structural elements is provided by the creation of a stabilizer binary in floor slabs. These horizontal actions will be transferred to the vertical cores.