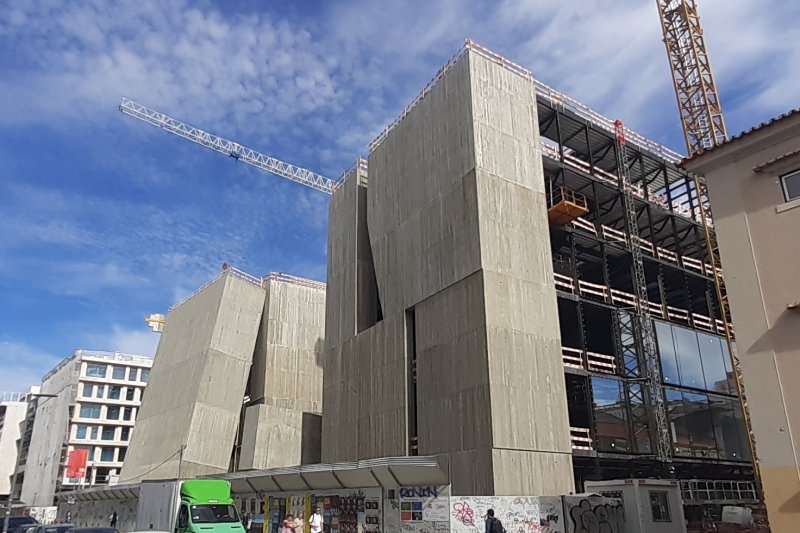 General Info
---
Area: 23.985m2
Client: EDP - Imobiliário e Participações SA
Architecture: Elemental S.A.
Details
---
EDP`s new building consists of 2 towers oriented in the North-South direction, 15.5m wide and 62m long each, interconnected by 4 underground floors. The exterior will be complemented with a "sloping block" that will lean against the west tower, in order to resemble a "topped book" and a tunnel ("catenary") to access the two volumes in its central area at floor level 0, with a total width of 9.50m and 3m in height (variable).
In terms of use, on the high floors the area is intended for offices, with the exception of the top floor which has a large technical area for HVAC, an outdoor patio and also a gym area and a conference room.
A mixed and metallic structure solution at the level of the floors was defined for the Towers, supported by metal pillars and walls and reinforced concrete cores, with the sloping block that monolithically leans on the upper corner of the West Tower, the tunnel at ground floor level which connects the two towers under the outer square, and the cantilevered viewpoint above the tunnel in the building's outer square, with an extension of about 50 meters in reinforced concrete.