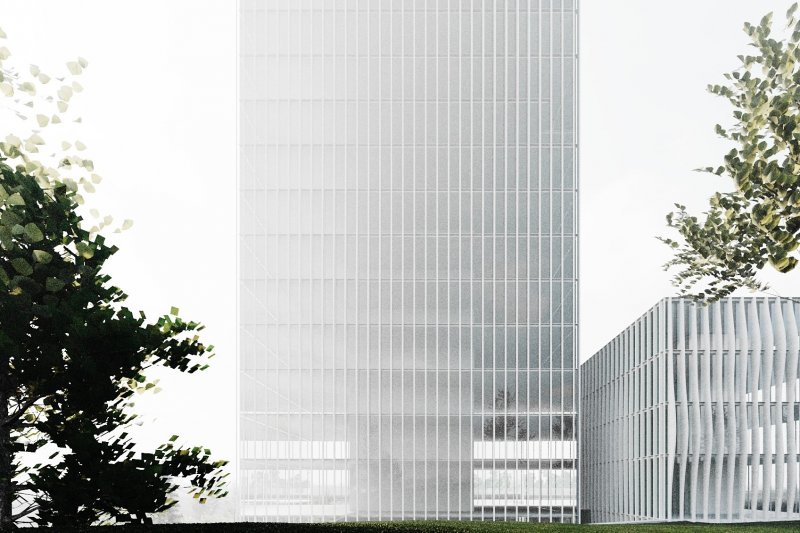 General Info
---
Area: 25.850m2
Client: Fercopor - Grupo Alberto Ferreira da Costa
Architecture: Aires Mateus - Arquitectos, Lda
Details
---
Office building with 2 volumes, one with 18 floors and the other with 4 floors, which totals a construction area above ground of 17,600m2. The two volumes will be interconnected by a common basement for parking, which will have a total basement area for parking of 8,250m2.
The structure designed for the upper floors is closely related to the architectural solution, consisting of solid slabs supported on central reinforced concrete cores (where the stairs, elevators and technical railings are deployed), and tubular metallic pillars with 200x150mm (built profiles with welded plates) along the facades, with a spacing of 1.82m; the thickness of the column plate will vary in height, between 20mm and 10mm.
This solution completely "frees" the interior space of the offices from the constraint caused by structural elements, and facilitates the crossing of infrastructure networks on the roofs, as the slabs (25cm in the Tower and 22cm in the Lower Body) do not have projecting beams.