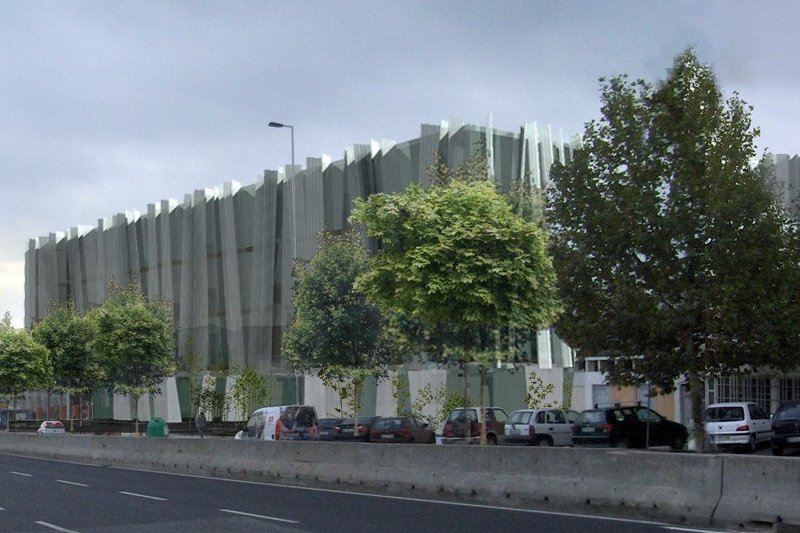 General Info
---
Area: 46.300m2
Client: EDP Valor - Gestão Integrada de serviços, SA
Architecture: A. Burmester Arquitectos Associados, Lda
Details
---
Offices building whose purpose is centralize all the departments of EDP at Lisbon. It includes a full block of the east area of the city at Cabo Ruivo.
This is a building with four basements for car parking of some stores/workshops, with the ground floor partially occupied by an auditorium and a company restaurant, and the higher floors by offices - studied with flexibility to allow various types of alternatives compartmentalizations.
The higher floors are divided into two blocks separated from each other by a central square, with walls entirely of glass - with the particularity of the floor slabs have a highly significant cantilever across the periphery of each block and the basements have a rectangular area with (163x66)m, and each of the large blocks (54x64)m.
The important excavation to execute for the construction of the basements will precede the execution of a soils peripheral contention, using the methodology of "diaphragm walls" (encrusted on the inferior stratum of the rigid soils). That will simultaneously reduce the flux of water into the interior of the excavation.
The concept of the climate and ambience treatment systems was meticulously taken care of due to the involving constitution of offices, having opted for a centralized solution with reversible heat pumps associated to ice banks, and a distribution by "displacement" and radiant ceilings.
All the infrastructure networks, with origin in the technical areas in the basement and roofing, evolve in between the various floors in integrated "courettes" in the stairs and elevators pits.
Detail Design completed.