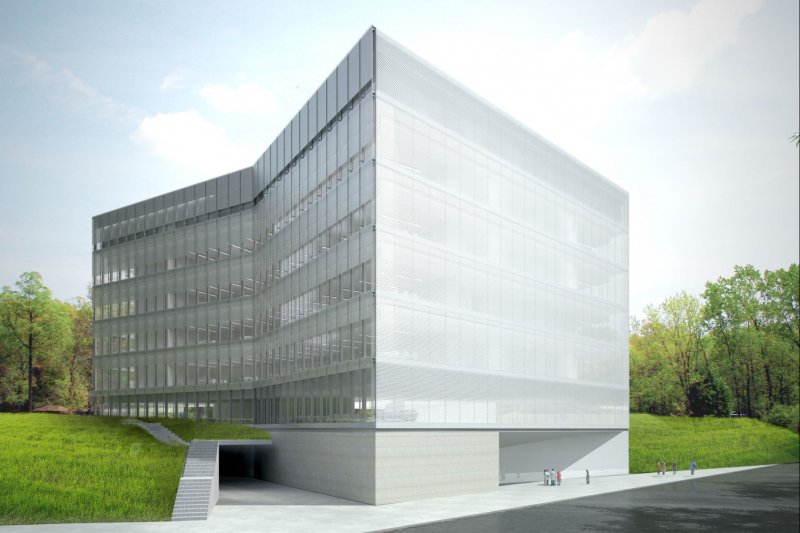 General Info
---
Area: 30.000m2
Client: Novartis Pharma AG
Architecture: Gonçalo Byrne Arquitectos, Lda
Details
---
---
Novartis Research Center Siena building is dedicated to Vaccines research.
On the first floor we have , technical areas, storages, animal houses, waste solvent and a reception. By the second floor there's a technical area, storages, washing machine area, a freezer farm, BSL-3 units and a cloak room. Between the third and the seveth floor we have modular laboratories areas, offices and meeting areas. The seveth floor is dedicated to technical areas, concerning the building maintenance and facility proposes.
The building structure will consist of concrete waffle slab in the first and second floor. In the upper floors there will be steel joists framing with composite slabs. Therefore, a steel system was selected for the project for the structure above the second floor including concrete cores along the entire hight.