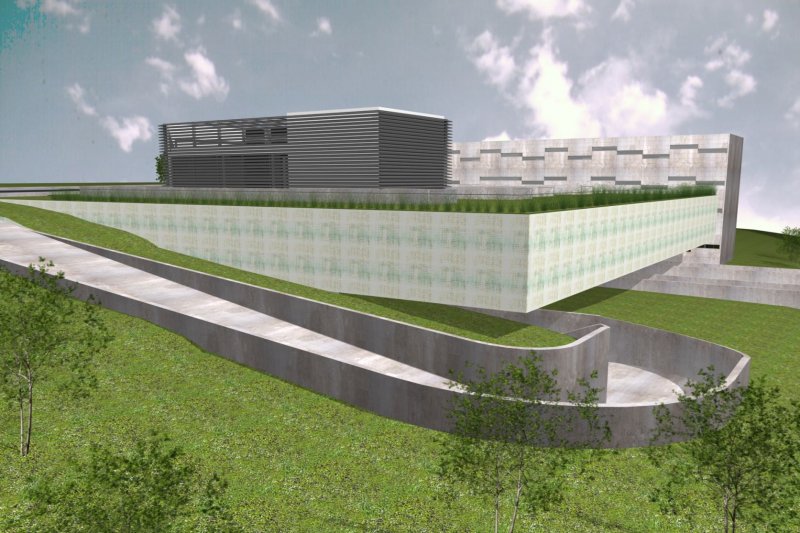 General Info
---
Area: 8.216m2
Client: Associação Doentes com Lupus
Architecture: Frederico Valsassina Arquitectos, Lda
Details
---
The Centre of Investigation and Formation of Immunology, designed by the architect Frederico Valsassina, is to be erected in Taguspark (Oeiras). This will be the first centre of investigation and research in auto-immunity in Europe, integrating in the very same building, spaces destined for scientific investigation and hospitable activities, investigators residence and for cultural and administrative activities.
The proposed form for the base of the building is basically trapezoidal in plan, with 54 metres in the Western and Eastern fronts, 34 metres in the Southern front and 26 metres in the Northern front.
Of the seven foreseen floors, two are totally buried and another two, only partially, since above the soil the building is divided in two distinct bodies united on the ground floor by a vast garden.
The biggest challenge faced by this project in structural terms resides in the cantilevers of the ground and –1 floors with 7.5 meters and in the prestressed beam that supports them, whose maximum span is of 23 metres.