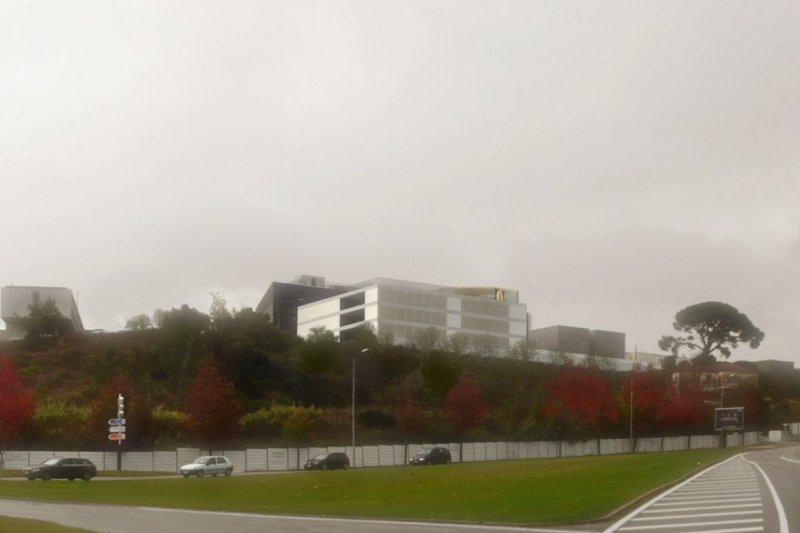 General Info
---
Area: 11.000m2
Client: Coimbra University
Architecture: inês lobo - arquitectos, Lda
Details
---
With this building, a qualified urban solution was intended in parallel with a solution of structural, constructive and qualified integration of infrastructures and systems in the perspective of its sustainability and economy.
The laboratory floors are organized according to the four quadrants defined by the circulation system and infrastructure. There are four spaces of equal size in which two correspond to the respective attached laboratories, a third, between the last two, houses the common support spaces and the last corresponds to the study areas of the laboratories as well as the circulations and general support spaces.
The implantation of the vivarium on a single floor facilitates circuit issues, avoiding the duplication of vertical accesses of stairs, elevators and hoists, in addition to making the solution as a whole more flexible in the face of future programmatic changes. We chose to build a continuous technical floor under the cover of floor -1 capable of housing all the infrastructure associated with the nursery, but also the Technological Platforms.
The proposed structure defines the design of large ships, circuits and basic infrastructure, which allows for a kind of flexibility based on the ability to redesign and change the compartmentation with a minimum of structural restrictions. The solution also allows, in terms of constructive and structural optimization, a substantial reduction in the excavation areas resulting from a closer approximation to the original topography, with no space for the construction of fully buried pavements, with the consequent advantages in terms of economy. construction and greater sustainability of mechanical solutions associated with air quality.
This project combines the fundamental elements in the search for sustainability and energy efficiency: energy conservation, low environmental impact and low pollutant emissions, with the ambition and responsibility to build an environmentally exemplary building.