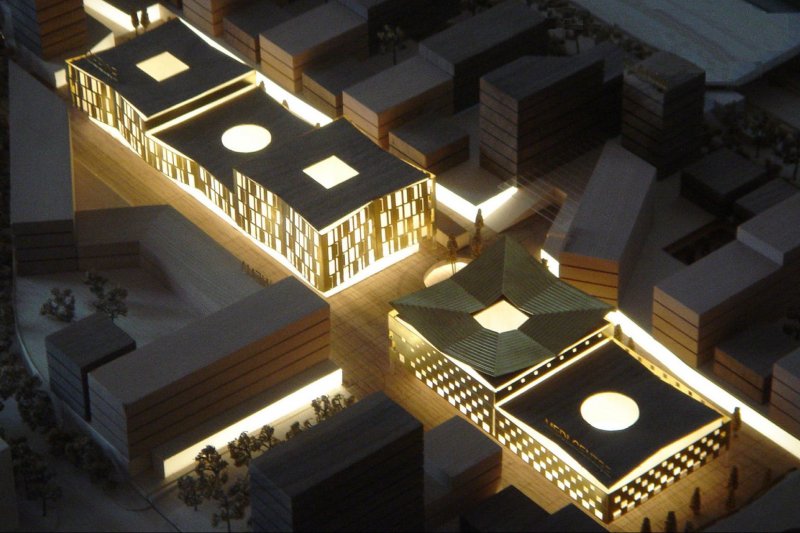 General Info
---
Area: 20.680m2
Client: -
Architecture: Henry J Lyons and Partners, Architects
Details
---
Building in a new residential area, which will be bilt in Adamstown District Center, in Dublin. This urban project involves a large construction area, where will also be be room for 7 business units, 8 cinemas, public buildings and a train station. In this mega-project are also part of the implementation of infrastructure and exterior repairs (roads, gardens, squares, etc.).
The project is divided into two construction phases. The first phase is organized into six different plots, plots A to F. The intervention of afaconsult in partnership with Arup Ireland, focuses on the development of projects of the structures of Lot E. The team belongs to the firm of Architects Henry J Lyons & Partners Architects, based in Dublin.
In plan, the Lot E will be limited on the east side along West Bridge Street and the south by Main Street West.
For functional reasons, the building is divided into two parts, above and below the elevation of the surrounding streets. The area reserved for the upper zone comprises the construction of three residential apartment blocks apart, with 5-6 floors each with areas of 54.80x15.50m2 each. These blocks will be constructed apartments with types T1 and T2, and some are duplexes. Two ground floor access and two elevators at the end of each block allow the vertical circulation. Among the three blocs mentioned above there are only four blocks of three storeys.
Under floor 0 there are two floors. On floor -2 there are eight movie theaters. The total area for the cinemas and technical area will be approximately 66x36m2 with a ceiling height of 8.0m.