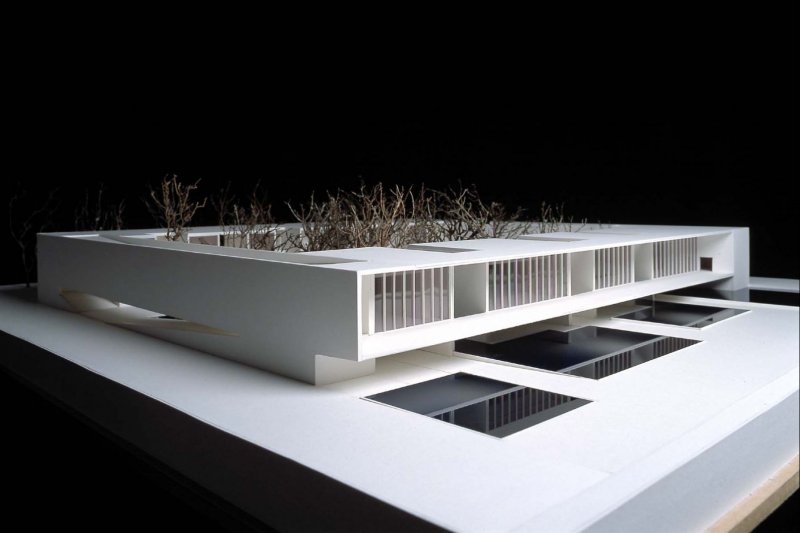 General Info
---
Area: -
Client: Ministry of Foreign Affairs of Portugal
Architecture: Vilela & Gordon Arquitectos lda
Details
---
The residence of the Portuguese Embassy is located in the part of the southern ambassadorial area of Brasilia that belongs to Portugal. The project has four elements built around an internal courtyard. The main areas, running north south, are spilt either side of the courtyard. The secondary areas fulfil technical and access functions.
The whole building is raised above the ground level, with the main areas supported on columns spaced between 10 and 15 metres apart. These spans require the use of prestressed precast floor units. The secondary areas are also at the same level but have no vertical supports and span 45 metres onto the main areas.
The project was conceived over a complex pattern of existing lakes.