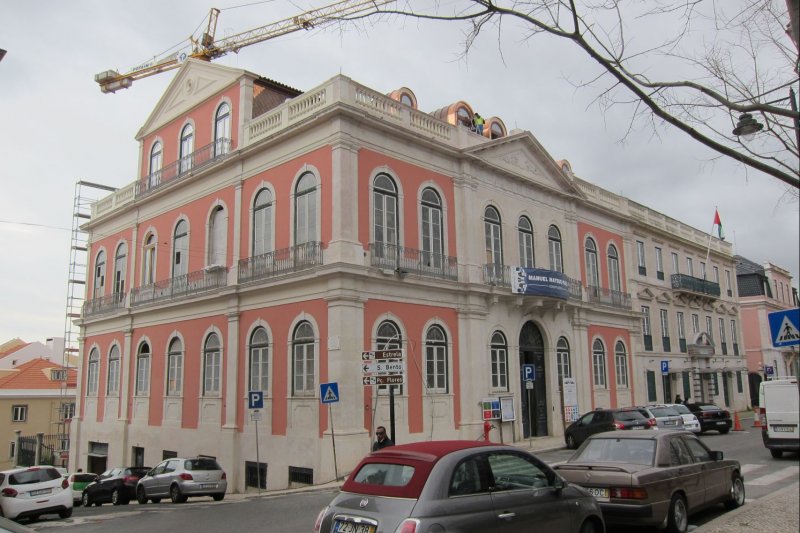 General Info
---
Area: 1.920m2
Client: Renowed Champion, SA
Architecture: Patricia Barbas e Diogo Lopes Arquitectos, Lda
Details
---
Restoration of a Palace built in 1862 for Housing.
The intervention consisted of the rehabilitation, restoration and conversion of an old palatial building of the "Pombaline" type construction into four houses. A small semi-buried building was also built, located on the porch with direct access from Trassa do Jasmim, containing three garages and an independent bedroom. The dwelling on the ground floor has direct access from the garage/place, the other dwellings are accessed through Praça do Principe Real.
The complexity of restoration/rehabilitation projects in old buildings of high construction and architectural quality comes from the difficult balance between the level of intrusion/alteration in order to obtain adequate levels of safety, functionality and comfort, while respecting the existing ones.
The building is representative of the type of traditional construction in Lisbon, and can be considered a descendant of the Pombalina cage as mentioned above. These buildings have specific structural characteristics, being characterized by a three-dimensional interlocking system made up of Pombaline front walls which, in addition, also fulfill the function of interior compartmentation. Another factor that increased the complexity of the operation was the existence of many worked ceilings, to preserve and restore.
The choice of implemented systems was based on the existing constraints, as well as the objective of providing the building with high-performance, high-performance solutions.