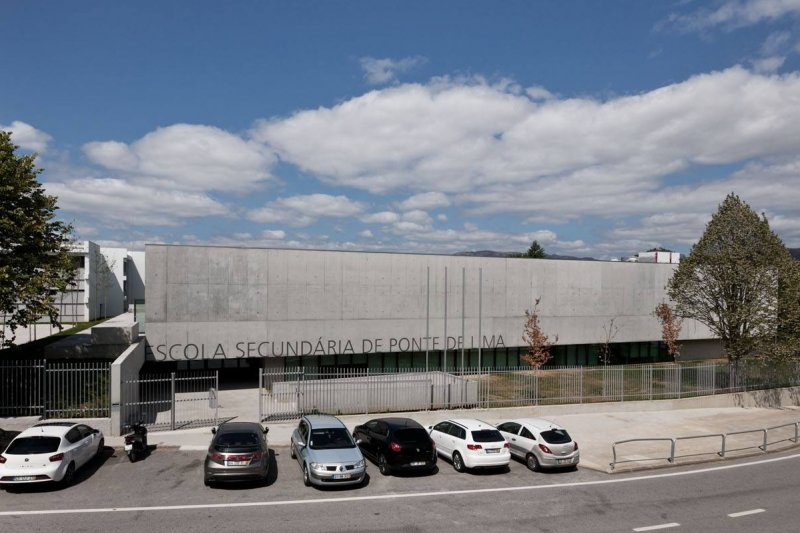 General Info
---
Area: 18.670m2
Client: Parque Escolar EPE
Architecture: Serôdio, Furtado & Associados, Arquitectos Lda
Details
---
The goal of this project was to rehabilitate the existing built heritage (significantly improving their infrastructural conditions) introducing new program areas that can provide an effective modernization in the school environment in terms of spatial and functional organization.
The intervention included: the rehabilitation of three buildings of existing classroom: Blocks 2, 4 and 5; the demolition of a building full of shops and mechanics to replace it with a new, Block 1; the demolition of the pavilion full multipurpose: Block 6 to be replaced by a new building with spaces use identical; to replace the coverage of sports pavilion; reconstruction of resorts: Block 3; new construction of a building on the outdoor playground designed primarily to laboratories.
It should be noted that the Structure Building frames the Playing Field and Laboratory, which meet the functional requirements of the program limited the removal of vertical elements, so we have a solution for the removal of 14.00m and 31.50m in the other direction. The range from 31.50m to win the cross beams are prestressed 7.00m spaced from each other. That is, these prestressed beams will support alternately on the pillars or beams on the longitudinal wall of the facade.