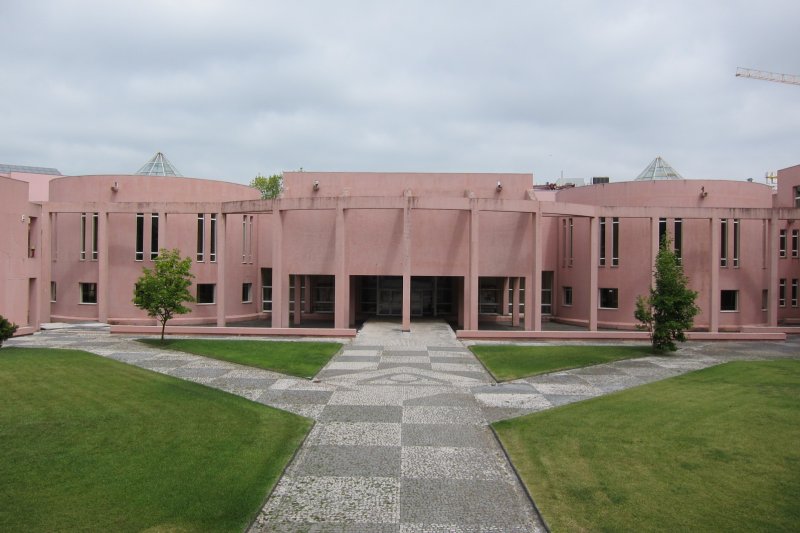 General Info
---
Area: 20.000m2
Client: Portuguese Catholic University
Architecture: João Adão da Fonseca
Details
---
In Phase 1, the intervention consisted of a set of architectural projects of six independent bodies (A, B, C, D and E), with a total construction area of ??11.062m2.
It highlights the complexity of the Body B, divided into three bodies that include a ramp, a chapel, a zone of passage (corridors and stairs) and an administrative area. The coverage of the circular body (area of stairs), with a diameter of 16m, was performed with a grid of rolled steel bolted to the pillars peripherals.
In the body C is the amphitheater, which face the elimination of the pillars of the floor level the existence of two omplicou ranging from 14m. On the cover slab resorted to the use of consoles, to solve the large skylights provided by the architecture.
In Body C are the Technology Labs, the Student Association and some offices. Large spans and overloads were affecting the structure of this body.
At this stage secondary constructions were also made, as is the case of a Central Plazza, water tank, gas, chemical ETA, Spas and Tennis Court.
In the 2nd phase were carried out over two distinct bodies, with about 9.000m2. The South Corps, consisting mostly of laboratories, workshops, offices and auxiliary facilities for the Departments of Research, Food Technology, Food Quality and electronics, as well as a complex consisting of a Pool and Parking. The East body is composed mainly for an Auditorium, Library, Classrooms and Meetings, Offices and Entry hall.