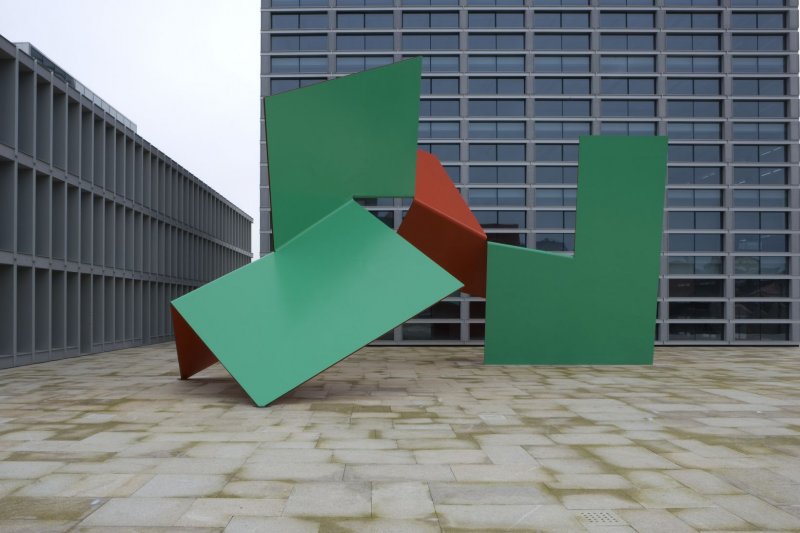 General Info
---
Area: -
Client: Burgo - Fundiarios, SA
Architecture: Ângelo de Sousa
Details
---
Sculpture designed by the sculptor Angelo de Sousa located in the Central Square of Burgo Building, at Avenida da Boavista in Porto.
The Sculpture is composed of 6 panels of sheet metal with 50 mm thick connected by curves of small radius. The sculpture has dimensions in plan of about 20 x 6 m2 and has a height of approximately 8 m. Sculpture supports punctually at two corners of the panels 1 and 2 and linearly on a side panel 6. These supports are located on the slab floor 0 of the Burgo Building.
The adopted structural solution for the structure of the panels is composed of two plates 6 mm thick, 38 mm apart and connected by connectors spaced 20 mm to 200 mm, arranged in quincunx. Locally, where efforts are higher, the doubled plate was replaced by a single sheet with 50 mm thick.