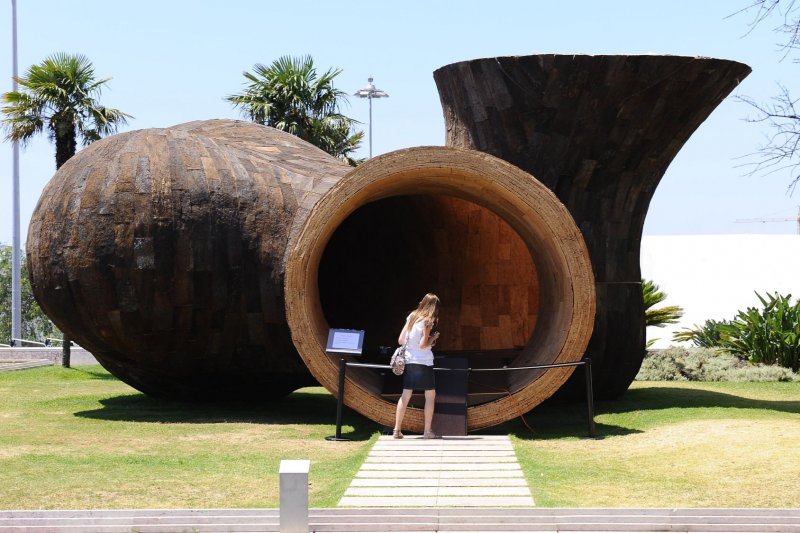 General Info
---
Area: -
Client: -
Architecture: Miguel Arruda - Arquitectos Associados, Lda
Details
---
With this piece - "Habitable Sculpture" - the architect Miguel Arruda carries one of his early sculptures from the 60s to the present, and gives it the scale and spatial experience of architecture.
The 1968 Model, exhibited at the Gallery Daily News, is now subject to an extension 56 times its original size, which is a new volumetric allow "a certain level of habitability, which allows you to interpret the concept of Habitable Sculpture" .
The structure, composed of a three-dimensional steel mesh, is prepared to receive different layers of material such as cork (current solution), in order to achieve an opaque covering, or vegetable elements, with a certain level of transparency.
Whatever the coating solution may be, is possible to define a clear internal space, while producing sensory different situations.