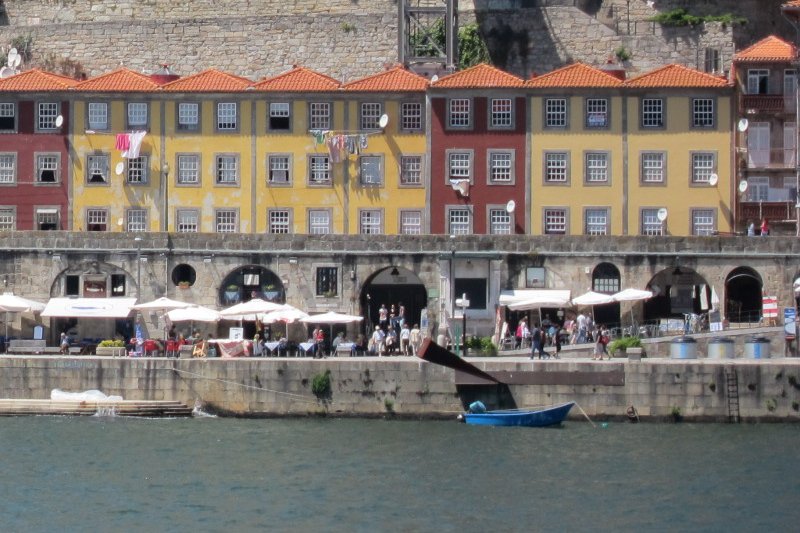 General Info
---
Area: -
Client: APOR - Agência para a Modernização do Porto, SA
Architecture: Souto Moura Arquitectos, SA
Details
---
The monument consists of two symmetrical sculptures, designed by the Architect Eduardo Souto Moura in memory of the tragedy of the Barcas Bridge occurred in 1809. The sculptures inaugurated in the bicentenary of the accident, jut over the river approximately 3m and are supported on concrete blocks embedded in the existing stone walls in both banks of the river Douro, near the site where once existed the moorings of the lost bridge.
The pieces are composed of plates in Corten steel with 12mm thick, and its geometry results from the "bending" of a single rectangular panel with 8m length. In practice, the rectangular plate was cuted so that it can obtain the desired geometry. The various plates were then joined by welding, whose detailing and execution was necessarily meticulous, so that they could be "confused" with the metal sheets.
Structurally the resistance of the cantilever is assured by a triangular shaped hollow box section that is aesthetically similar to a single sheet of 12mm. This cantilever is supported on a vertical plate in contact with the concrete block that is reinforced in this area with plates on its back.