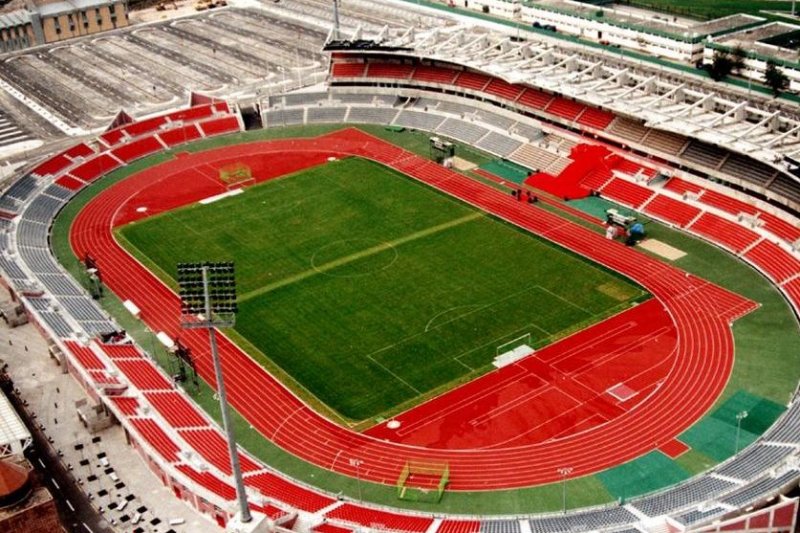 General Info
---
Area: -
Client: -
Architecture: -
Details
---
During the construction of the Taipa Stadium in 1991, serious flaws in the design of the roof structure became evident. The roof solution consisted of a cantilever structure, in reinforced concrete, with a lower horizontal beam and a sloping upper tie, in pre-stressed reinforced concrete.
When the temporary construction supports were removed from the roof, cracks appeared in the vertical structure between the two beams and the tip deflection was alarming.
afassociados were asked to make a report on the causes of the cracks and the excessive cantilever deflection. Re-analysis of the roof structure showed severe shortcomings in the original design. Not only in the areas where the problems could be seen, but also in other areas.
A scheme of strengthening the structure was prepared to cure the problems that had already appeared, and to reinforce other areas under design. The solutions used a variety of techniques that included enlarging existing sections, adding steelwork and prestressed bars.
After the strengthening scheme had been installed, the roof was load tested to ensure that all the problems had been identified. The test was a success and the stadium continues in use without problems.
The seating structures of the stands were also load tested but strengthening wasn't necessary.