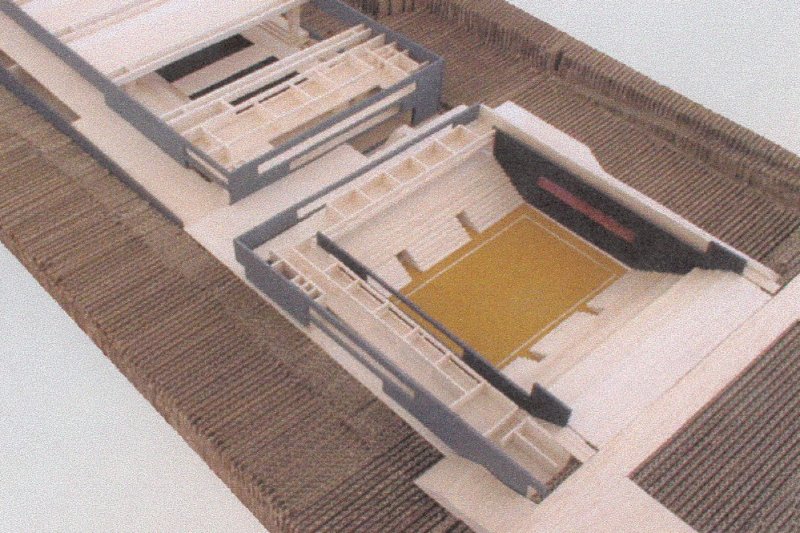 General Info
---
Area: 22.564m2
Client: Braga City Council
Architecture: Rafael Gaspar Arquitectos, Lda
Details
---
The Municipal Sports Hall is part of the Braga Sports Complex, and was designed for indoor sports events that will be able to be staged at international level for 5.000 spectators.
The project is based on a 7x m or 7x14m grids with the main roof spanning 55m. As well as the main auditorium there is a health club, parking under the auditorium for competitors and officials as well as health club members, together with the usual ancillary facilities for the competitors, officials and spectators.
The structure, apart from the main roof, is of reinforced concrete using, for the main part, slabs spanning 7 metres onto beams of 7 or 14 metres span. The seats have a prefabricated system. Due to the way the building is sited into the landscape there are retaining structures up to 18m high. As the area has a high phreatic water table, careful analysis was required to provide load paths for the high horizontal loads.
All mechanical and electrical plant is located in basement level plant areas. The building is linked directly to the services tunnel which provides the main service supplies into the building. Acoustic studies were made for the public areas as well as sound level studies for the use of the auditorium for music concerts.