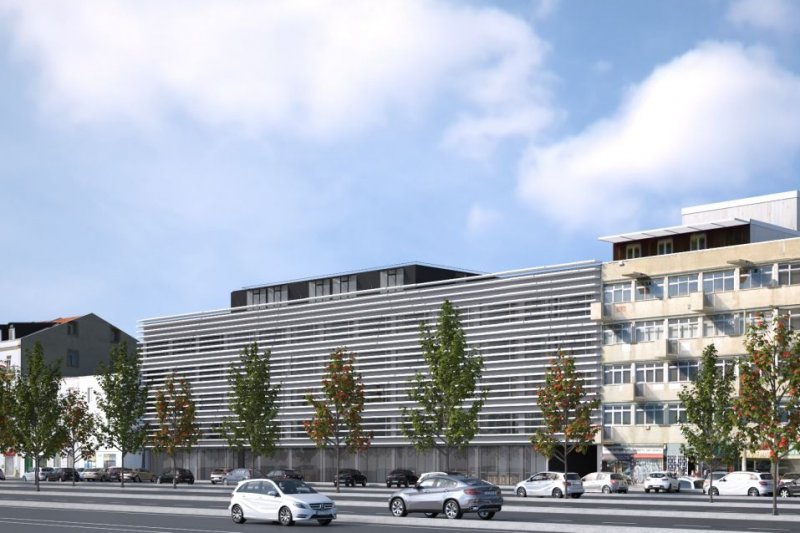 General Info
---
Area: 6.445m2
Client: Nelson Canal Portugal SA
Architecture: A2M, Lda
Details
---
Intervention in an existing building located on Avenida 24 de Julho in Lisbon. Through a deep intervention in terms of architecture, finishes and technical systems, the goal is to transform the building into a Local Accommodation Unit designated by JAM Hotel Lisboa. This building consists of a basement, 4 floors above ground to which a new construction in part of the roof will be added.
This unit will have 109 rooms with different types ranging from 2 occupants to 8 occupants, a program that will be developed keeping the current number of floors.
It is intended that the building is a reference in terms of energy efficiency, having defined as its objective its certification according to the Passivehauss Certification system. In order to comply with the requirements of this certification, measures were introduced in the various projects that by themselves and as a whole contribute to an above-average energy performance of the building.