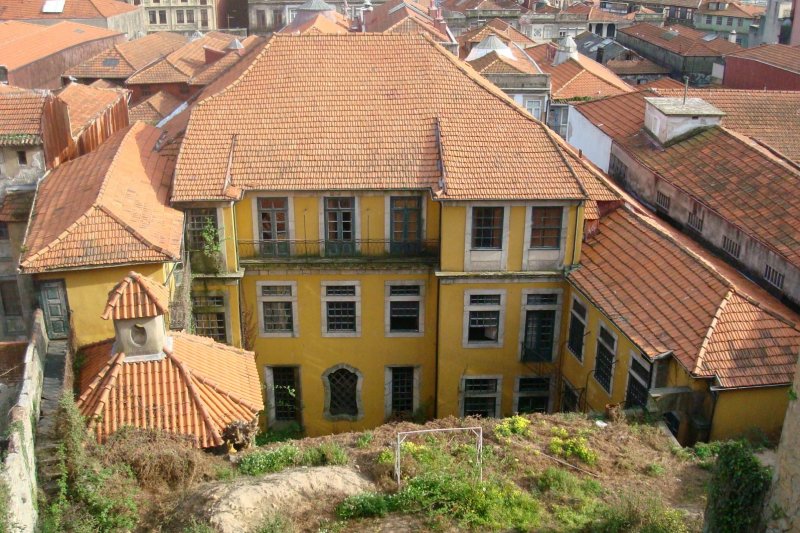 General Info
---
Area: 6.915m2
Client: Blandy Inspira
Architecture: Promontório architects
Details
---
Inspira Flores Hotel project considered the restoration of a Manor House on Rua das Flores, and the construction of a new building on Rua da Vitória for which an existing contemporary building would have to be demolished. Between both there is an inner yard that will be maintained.
The building next to Rua das Flores, is classified as a real estate of Public interest, with special historical and architectonical value by the Portuguese Architectonical Heritage Institute. This feature and its location on the historical Oporto's downtown impose engineering solutions that consider a minimum impact of the new construction.
The buildings lead along the natural relief, evolving in terrace, since the threshold level 44.0m, near Rua das Flores, until the roof level 76.4m, near Rua da Vitória. The new building has 6 half-buried floors and other 2 above Rua da Vitória level.
The Hotel will have a gross total area of construction about 6915m², of which nearly 2.660m² regarding the reconstruction of the already existent building and 4.255 m² of new construction. The occupational plan offers 56 rooms, public areas, a restaurant, a SPA with swimming pool and a small gymnasium, technical areas, some offices, store-room and a storehouse.
Detail Design concluded.