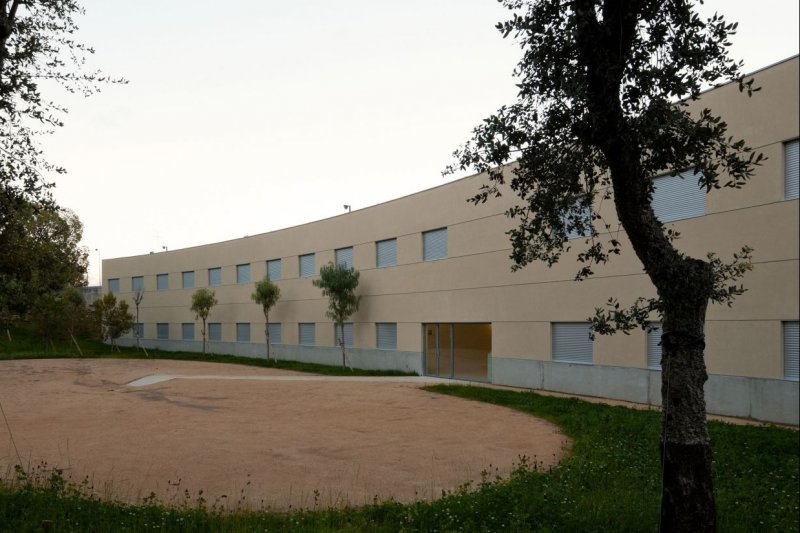 General Info
---
Area: 2.638.2m2
Client: Associação de Solidariedade Social dos Professores
Architecture: Souto Moura Arquitectos, SA
Details
---
This building is an Elderly Home for the "Teachers Social Solidarity Association" in Carcavelos.
Built in a site with a 5.050sqm area, the building has an implementation area of 1.390sqm and it is composed by 2 floors and 27 rooms that will host 41 users.
The building is structured in 3 bodies linked with each other by the central volume which hosts the entry / reception. Almost closed to the urban road, the building opens up for more interior spaces defined between the different volumes that constitute the building.

Constructively the building has a reinforced concrete structure with pillars and massive slabs. The facades will be made with double wall of concrete block thermally insulated and reinforced mortar from the outside. A paneling in bluish marble from Cascais gives the final touch (in all the perimeter of the building at the surface), to the facade white plaster.