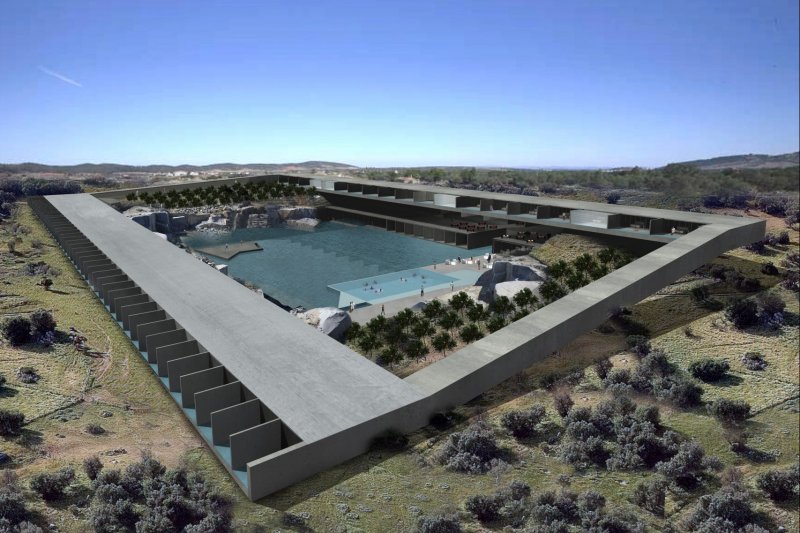 General Info
---
Area: 12.958m2
Client: Aquapura Hotels Resorts & SPA
Architecture: Aires Mateus & Associados, Lda
Details
---
The project of tis new hotel unit was made to be implemented close to the flooded area of the Alqueva dam, in Monsaraz.
The water was the key resource in the construction of the hotel. Its presence is spread throughout the complex, adopting the shape of the different "reservoirs" foreseen (water mirrors, tanks and outdoor or indoor swimming pools) and meeting the several specific functions (contemplation, environmental amenization, therapy or simple leisure, collective or private use).
In terms of efficiency and sustainability it will be promoted an integrated management of water throughout the hotel, from the capitation to various types of supplies, including drainage, treatment and recycling.
Structurally this building settles a challenge, and that it's showed clearly by the structural elements such as consoles in the room's area of about 15 metres and spans with 40 metres inside this alas.
Project developed till Schematic Design Stage.