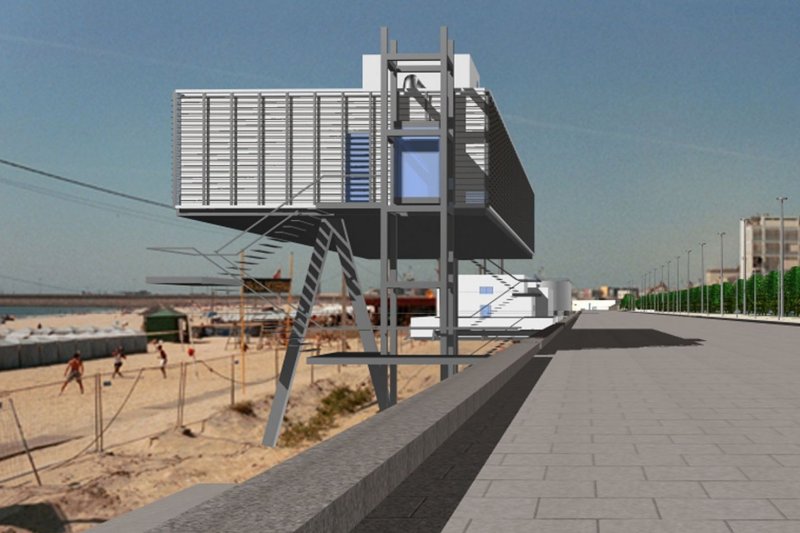 General Info
---
Area: 460m2
Client: PolisMatosinhos, SA
Architecture: Souto Moura Arquitectos, SA
Details
---
The most striking characteristic of the restaurant is without doubt its structure. It can be thought of as a box supported in the air by three legs which have a maximum spacing of 34 metres, with the box being suspended 7.7 metres above the level of the beach.
The structural concept is of a torsionally stiff box beam that houses the kitchen and other technical areas. The dining area, which has a panoramic view of the sea, is cantilevered out from the box beam. Horizontal loads are resisted by the elevator shaft with additional resistance being supplied by the stair structures. In fact the principal factor for the sizing of the structural elements was the control of the dynamic behaviour.
The construction of the restaurant is based on ship building concepts. That is the extensive use of steel plates, either welded of riveted together. These steel plates, again like a ship, also serve as the internal and external finished surfaces.
Part of the concept of the building is to house all the services within the box with the plant being visibly located on the roof.