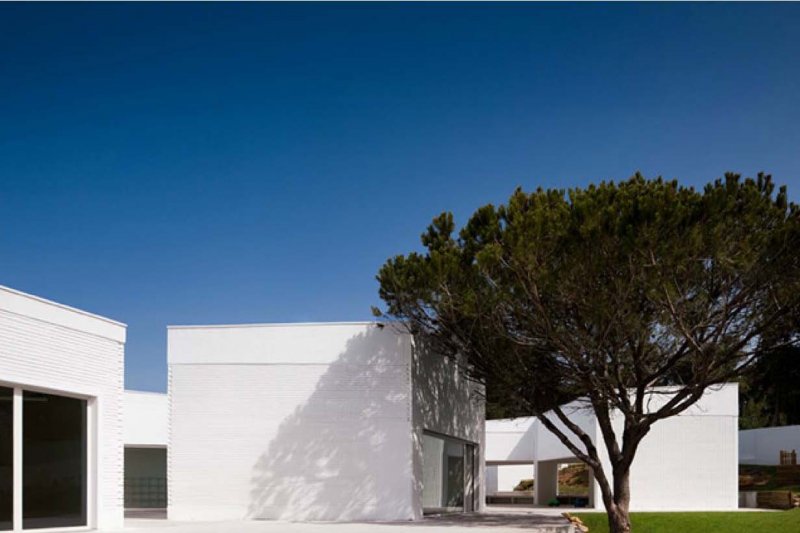 General Info
---
Area: 1.400m2
Client: O Parque - Soluções Infanto-Pedagógicas, SA
Architecture: Promontorio Architects
Details
---
The proposed building develops on two levels, which is related to the various levels of the natural ground and with a development plan based on a pentagon shape.
The process of interdisciplinary design was developed in conjunction with the architecture in order to maximize the gains for the overall solution. Thus, it adopted materials and construction methods to ensure high standards of quality and durability over the lifetime of the building, with low maintenance.
We chose a reinforced concrete structure, with linear elements (beams columns) and laminar (slabs and walls).
On the coverage slab, there is a lowered zone destined to the mechanical equipment (fans).
The water heating is provided by solar panels with the support of a gas boiler.
In order to improve the energy performance of the building, a few measures were promoted which resulted in an intervention:
- At the environment definition level, minimizing the influence of the climate within the building, promoting the proper definition of the thermal insulation levels for all the elements of the environment, the glazings, with regard to the solar factor and the respective sun protection, the lining materials favoring the adoption of ecologically clean materials, low emission of pollutants in order to minimize the flow of fresh air to move and process termically, and thus rationalize the energy consumption with a guarantee of a good quality indoor air.
- In terms of energy systems and solutions for environment treatment, it was promoted the centralization of energy systems, thus benefiting from an scale economy with regard to the power to install and an increase in the overall energy efficiency of systems, without neglecting the need to invest in the simplicity of driving systems in order to have an almost like "plug and play" operation.