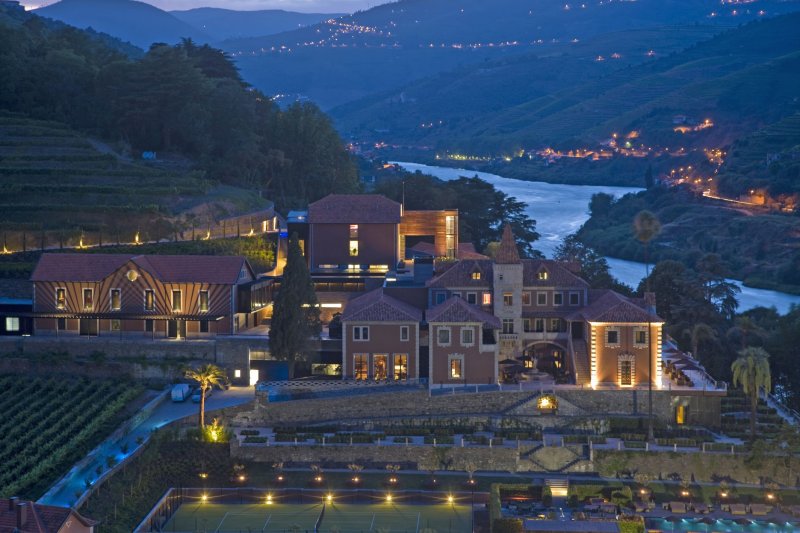 General Info
---
Area: 11.223m2
Client: Aquapura Hotels Resorts & SPA
Architecture: Arquitraço - arquitecturas Lda
Details
---
The "Quinta de Vale de Abraão" near Douro river, is located on a terraced landscape, typical from this region. The project settled on two types of intervention: The integration of the new constructions on the region's typically terraced landscape, and the preservation of previously existing buildings (Stone-walling) that show architectonical characteristics dating from the XVIII century.
One of the Architect ideas consisted on the preservation of the main house, barn and the future directors house façades, and on connecting this buildings by means of a newly built wing, where the reception will function, as well as two storeys destined for bedrooms, and a service area and lodging of all services needed for the country-house maintenance.
The hydraulic facilities were studied to establish solutions adapted to fit the existing (for instance, the installation of tubes on the stone walls), and to the new constructions current solutions were applied. The inexistence of public infrastructures on the proximities of the farm was solved on the case of water supply with water captations, one from the "Douro" river and the other through the execution of an artesian well and in the case of drenage by implementing a residual waters treatment station.
The air treatment of the diferent spaces was planned in order to reduce exploration costs, initial investiment and construction impact, yet allowing, at the same time to minimaze energy consumption and recuperate energy as much as possible.
The local topography, a strong conditionant to the pavement solutions, implied a great balance between the dirt movements and the supporting walls. Its proximity with the water line, diverted for integration and involvement reasons represents an aditional obstacle.