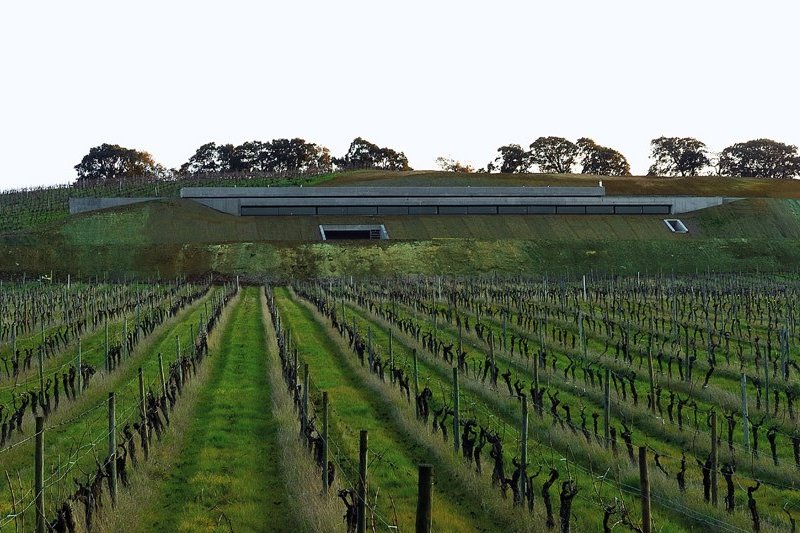 General Info
---
Area: 1.400m2
Client: Quinta da Chocapalha
Architecture: Serôdio, Furtado & Associados, Arquitectos Lda
Details
---
From the various existing constructions that make up Quinta de Chocapalha, the new facilities of the Winery appear, on a slope that is still unoccupied and almost forgotten, essential and essential in view of the growing production needs of the Quinta.
If, on the one hand, building consolidate the existing topography, making containment of the land in a place where there are frequent landslides that preclude the use and treatment of the area, on the other hand it is this existing quota differential that proves to be suitable for wine production, allowing the transport of wine masses with reduced participation of mechanical means, using above all the force of gravity.
The building has an angular geometry with 83m long and 15m wide, forming a single building block, without any joint.
In altimetry terms the winery is developed in four distinct levels, including the cover. The ground floor cumprisses mainly the production area, storage compartments and service support, while the first floor is for the administrative area.
In the second floor is where the process of wine production starts once is the accessing the area where the trucks / tractors loaded with raw materials still in the rough.
Regarding the surrounding ground and topography, were provided accesses on several fronts and at different levels.
Given the high consumption of water for washing floors and spaces of production, particularly in time of harvest, a study was made on the reuse of storm water and water use of an existing local funding for use on the water undrinkable.