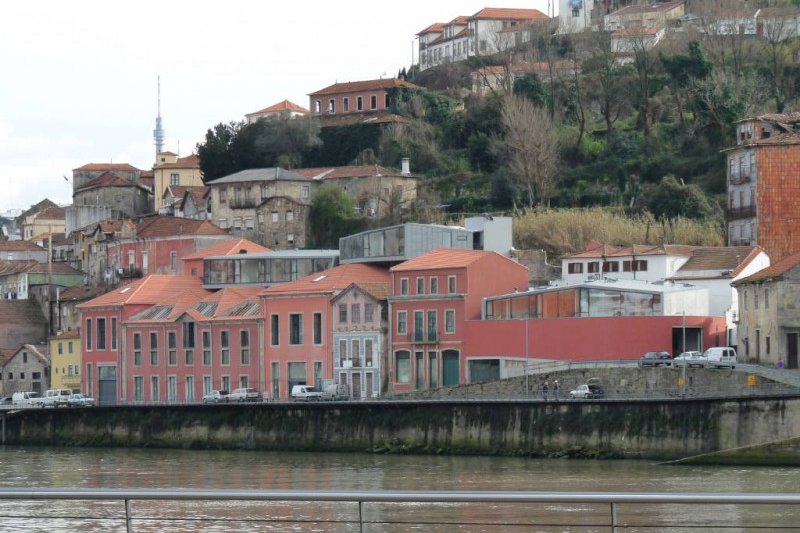 General Info
---
Area: 5.324m2
Client: Habinel, Lda
Architecture: A. Burmester Arquitectos Associados, Lda
Details
---
The project consisted in the rehabilitation of five antique stores, a dwelling and construction of a new building located in the old warehouse from the west, contiguous to each other on the waterfront of the Douro.
In general, buildings were highly degraded and only the walls and the structures were utilized. The rehabilitation project for warehouses has led to its reconstruction and maintenance in order to preserve the quality of construction and merges them with its surroundings.
The main objective of the project was to seize the buildings, reinventing its forms. They are designed for office space and housing. Area offices are on the ground floor while the residential spaces are the levels above.
The five warehouses were reconstructed with the same kind of old materials, following some of its original form. The main structure is made ??of reinforced concrete while the upper floor structure is metallic. The new covers are made of laminated wood.
In the existing house, next to the warehouse to the west of the intervention was to rehabilitate the interior, from floor 0 to exist in a space for trade with double height. The first and second floors will be occupied by households. The building on the west, has two floors of parking, taking advantage of the slope of the existing street allowing direct access from the outside on both levels. As a peculiarity refer to the fact that parking slabs are inclined so as to be complied with ceiling limits and given the coordinates of the external paving.